US remarks on Settlements: Israel was 'put on notice' not to overplay its hand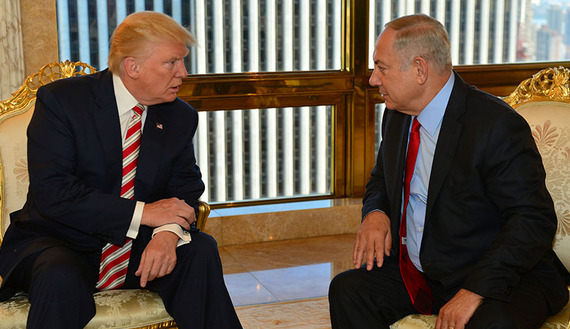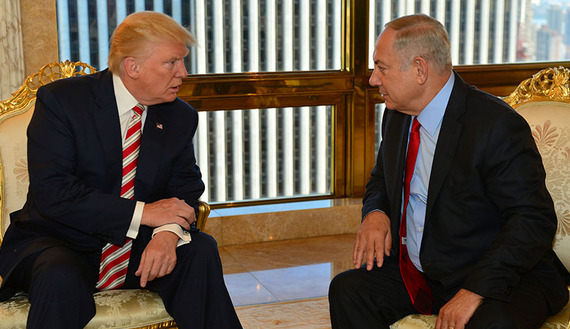 Israel discovered Friday that settlement construction may not be as simple as it thought under US President Donald Trump, implying it would tone down activity ahead of crucial Washington talks.
Palestinians, however, were worried by the Trump administration's first direct statements on the issue made since the January 20 inauguration.
The White House issued a statement seeming to tone down Trump's full-throated support of settlement construction after a series of Israeli announcements on thousands of new homes in settlements, as well as plans to build a new settlement for the first time since 1992.
But the remarks did not criticise the very existence of Jewish settlements in Palestinian territories as previous US administrations had consistently done.
"While we don't believe the existence of settlements is an impediment to peace, the construction of new settlements or the expansion of existing settlements beyond their current borders may not be helpful," White House spokesman Sean Spicer told reporters on Thursday.
Israeli Prime Minister Benjamin Netanyahu had welcomed Trump's presidency as bearing "significant opportunities" after eight years of often strained relations with Barack Obama.
Netanyahu, who is due to meet with Trump in Washington on February 15, did not comment on the remarks, but lower ranking officials played down their significance and noted their upside.
The remarks did not amount to "a U-turn", Israel's ambassador to the United Nations Danny Danon said.
"The statement is very clear and essentially means: wait for the meeting with Prime Minister Netanyahu, who is arriving in Washington in less than two weeks to meet President Trump, and then we'll determine our policy," he told Israeli public radio.
Deputy Foreign Minister Tzipi Hotovely said the "White House itself holds that the settlements are not an obstacle to peace and they never have been".
"It must be concluded therefore that expansion of construction is not the problem," she said in a statement.
Israel has now approved more than 6,000 homes for settlers since Trump took office, having signalled a softer stance on settlement construction than his predecessor Obama.
Earlier this week, Netanyahu pledged to build a new settlement for the first time in 25 years.
– Israel 'put on notice' –
According to Shmuel Rosner, an expert on US-Israel relations, Netanyahu waived his initial policy of waiting for the meeting with Trump before making policy decisions in favour of political considerations deriving from pressure in his rightwing coalition.
The court-ordered evacuation of a wildcat outpost this week was among the factors that pushed Netanyahu to issue "stronger statements" on settlements, compelling Trump to react, said Rosner, a senior fellow at the Jewish People Policy Institute.
The Trump administration "does not want to give Israel the impression it can do whatever it wants without having repercussions", he said.
"Clearly the statement was drafted in a way that is much more civil and in an understanding tone than previous statements by the Obama administration," said Rosner.
That notwithstanding, "Israel was 'put on notice' not to overplay its hand and not to overplay the good will of the Trump administration by assuming that there is no limit to its action," he said.
"Trump might be as serious on the issue of peace as he is serious on the issue of supporting Israel," said Rosner. "He does not want Israel to take preemptive actions that could weaken his hand."
The White House statement may have indeed convinced Israel to exercise more prudence, with Danon implying there might not be further settlement announcements before the February 15 meeting.
"We're a sovereign country, but you know, two weeks isn't a long time, the issue will come up in the conversation, I assume things will be clarified," he said.
The Palestinians, meanwhile, were concerned by the US statement, with senior official Hanan Ashrawi telling AFP that its "unacceptable and unclear" wording implied building inside settlements was permitted.
Another Palestinian official told AFP on condition of anonymity that the statement was "worrying".
"Even though some may consider this is an improvement, in fact this goes against 50 years of clear US policy on Israeli settlements in the West Bank and east Jerusalem," the official said.
Settlements in both the West Bank and east Jerusalem are viewed as illegal under international law and major stumbling blocks to peace as they are built on land the Palestinians want for their own future state.
AFP