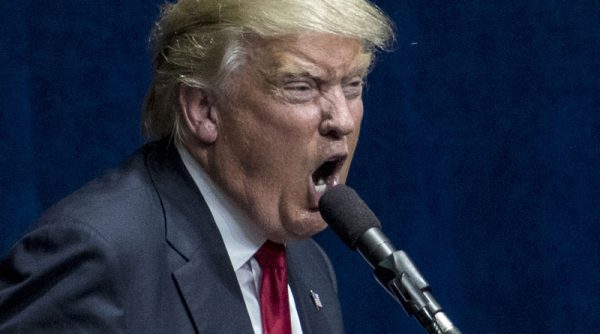 By Wendy Kaminer
Now that season one of our political surreality show has ended with Donald Trump's inauguration, we anxiously await the denouement of season two. Trump's first year in office has, no doubt, been carefully scripted, but he may be as surprised by its twists and turns as he was unprepared for the presidency. He can't control world events; he can't even depend on controlling the Republican congress, if its electoral interests begin to deviate from his own. Despite his success in flouting political norms, Trump will be subject to one unalterable fact of life — unpredictability — that no president can escape. His reign will not go according to plan.
His first days in office were not entirely happy ones. It rained on Trump's parade, or at least, on his dark and angry inaugural speech (which echoed lines from a Batman villain). The crowd was significantly smaller than the crowd drawn by Obama's inauguration, and it was dwarfed by protest rallies that erupted across the country the day after his swearing in, as the press duly noted and aerial photographs clearly showed. Naturally Trump threw a tantrum. For a reality-TV star obsessed with ratings, his relatively low numbers were facts that could not be allowed to stand. He immediately dispatched his press secretary, Sean Spicer, to excoriate the press for reporting inconvenient, if relatively trivial, truths about the size of his inaugural crowd.
Some see a method to this madness, noting that the furore over Spicer's angry denunciation of indisputable (unimportant) facts helped distract the press from unexpectedly huge, unprecedented post-inaugural protest rallies. But if this absurd outburst served a strategic purpose, I suspect it was serendipitous. There's madness motivating this method. Trump's performance during the past year has made clear his extreme resistance to acknowledging unflattering facts as well as his hypersensitivity to criticism. Whether or not he promises to be the most corrupt person ever to occupy the White House, given his wide-ranging business interests and kleptocratic tendencies, he surely seems the most childish. Some people begin to enter their second childhoods at 70. Trump seems never to have left his first.
Entering office with historically low approval numbers and nearly three million votes less than Hillary Clinton (in other words, beset by low ratings), Trump repeatedly reminds us that he won and claims a historic mandate. His inaugural address played to his base — the minority of people who voted for him — as if he could delete people who voted against him (his 'enemies') by ignoring them. Instead of pledging to serve everyone, as presidents typically do, he effectively demanded that everyone serve him, demanding 'total allegiance to the United States of America', which he seems to imagine himself personifying.
We're not supposed to remind Trump that he owes his victory to the Electoral College or to present him with other evidence of unpopularity. Negative press is 'demoralising', Spicer complained, at a second more conventional and conciliatory press briefing, as if the job of the press was stroking the president's ego. But the emotional volatility of this thin-skinned man-child apparently troubles even his White House aides, who are leaking concerns about his behaviour only a few days into his tenure.'President Trump had just returned to the White House on Saturday from his final inauguration event, a tranquil interfaith prayer service, when the flashes of anger began to build', the Washington Post reports, citing as a source 'nearly a dozen senior White House officials and other Trump advisers and confidants'. It continues: 'Trump turned on the television to see a jarring juxtaposition — massive demonstrations around the globe protesting his day-old presidency and footage of the sparser crowd at his inauguration, with large patches of white empty space on the Mall… Trump grew increasingly and visibly enraged.'