EU hits back after Trump hails Brexit and trashes NATO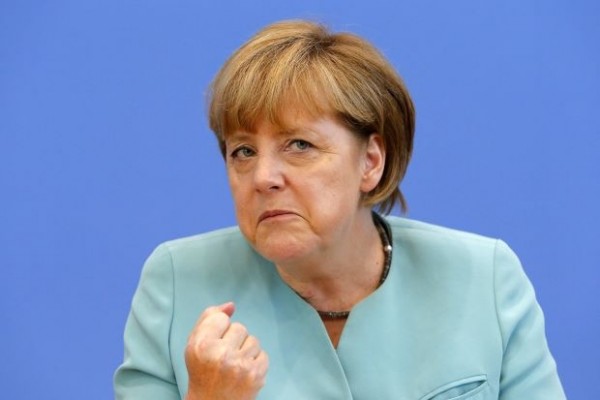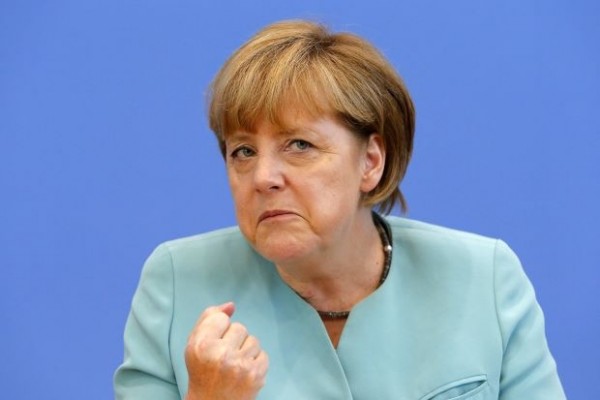 Angela Merkel led a sharp European response to Donald Trump on Monday after the US president-elect hailed Brexit as a "good thing", branded the NATO alliance "obsolete", and criticised the German chancellor's stance on refugees.
In a hard-hitting interview with two European newspapers, Trump unleashed a volley of verbal attacks on Europe, hailing Britain's decision to leave the European Union and saying more countries were going to quit the bloc.
With fears growing in Europe over Trump's commitment to NATO and over signs he will pivot towards Russia, Merkel warned that the continent now had to take responsibility for itself.
"We Europeans have our fate in our own hands," Merkel told reporters in Berlin when asked about Trump's criticisms, adding that she will work towards getting the EU to strengthen the economy and fight terrorism.
Germany's foreign minister Frank-Walter Steinmeier said Europe was stunned by Trump's remarks on NATO, just days ahead of the billionaire businessman's inauguration as president.
The interview had caused "astonishment and agitation," Steinmeier said as he went from a meeting with NATO chief Jens Stoltenberg to talks with EU counterparts.
In Paris, President François Hollande said the EU had "no need for advice from outside".
"Europe will always be willing to pursue transatlantic cooperation, but it will determine its path on the basis of its own interests and values," the French president said at a ceremony for outgoing US ambassador Jane Hartley.
France's Foreign Minister Jean-Marc Ayrault said "the best response" to Trump's comments was "the unity of Europeans".
NATO 'obsolete'
Trump's latest remarks have caused particular consternation among NATO's eastern members, who are nervous about Moscow following Russia's annexation of Crimea and involvement in Ukraine.
"I said a long time ago that NATO had problems," Trump told The Times of London and Bild, Germany's biggest-selling daily, on Friday.

"Number one, it was obsolete, because it was designed many, many years ago," he said, referring to its Cold War, post-World War II origins. "Number two, the countries aren't paying what they're supposed to pay."
On the campaign trail, Trump said he would think twice about helping NATO allies if the United States was not "reasonably reimbursed" for the costs of defending them — a common source of friction in the US-led 28-nation alliance.
NATO chief Stoltenberg reiterated that he had full confidence in the US commitment to Europe. "He is absolutely confident that the incoming US administration will remain committed to NATO," spokeswoman Oana Lungescu said.
In another comment that alarmed the Europeans, Trump refused to say that he trusted Merkel more than Russian President Vladimir Putin, for whom the next US president has often expressed admiration.
"Well, I start off trusting both – but let's see how long that lasts. It may not last long at all," he said.
Trump also directly criticised Merkel for letting Germany admit undocumented migrants into the country, insinuating that this posed a security risk following a wave of jihadist attacks in Europe.
"I think she made one very catastrophic mistake and that was taking all of these illegals, you know taking all of the people from wherever they come from," Trump said, adding he had "great respect" for the chancellor.
Trump went on to threaten punitive 35 percent tariffs on German carmakers like BMW if they build cars in Mexico and not the United States.
Criticising the president-elect's comments, the outgoing US secretary of state, John Kerry, said it was "inappropriate" for Trump to weigh directly into the politics of another country.
"He will have to speak to that, as of Friday he is responsible for that relationship [with Germany]," Kerry told CNN, describing Merkel's stance on refugees as "courageous".
After Brexit, 'others will leave'
In other remarks, Trump said Brexit "is going to end up as a great thing", and said he backed a trade deal with post-EU Britain which would be "good for both sides".
"We're gonna work very hard to get it done quickly and done properly," said Trump, confirming he will meet British Prime Minister Theresa May soon after his inauguration.
The British pound took a hit Monday in early Asian trade after Britain said it might undercut the EU economically if it cannot obtain both single market access and immigration controls, with British media warning of a so-called "hard Brexit".
"Other countries will leave" the EU in future, Trump predicted, largely due to the pressure the bloc was put under following a surge in arrivals of migrants and refugees fleeing war in Syria and elsewhere.
EU foreign policy chief Federica Mogherini meanwhile insisted the bloc would stand by the Iranian nuclear accord, described by Trump as "one of the dumbest deals I have ever seen".
"The European Union will continue to work for the respect and implementation of this extremely important deal, most of all for our security," Italy's Mogherini told reporters.
(FRANCE 24 with AFP)