President Michel Aoun invited by Jordan's king to attend the Arab summit in March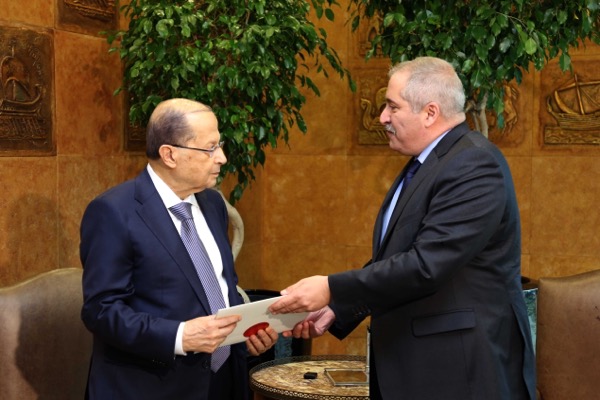 Lebanese President Michel Aoun on Tuesday Jordanian  received Deputy Prime Minister and Foreign Minister Nasser Judeh, who handed him an invitation from Jordan's  King Abdullah to attend the Arab summit in March,  according to a Jordan Times report
Judah  reportedly highlighted the importance of Aoun's participation in the summit, which will contribute to its success in light of the common challenges that face the region, especially fighting terrorism and the repercussions of the Syrian refugee crisis.
"In the name of His Majesty The King and Jordan's government and people, I congratulated him on his election as Lebanon's president and on the formation of the government, and we hope this new political scene will create further security, stability and prosperity for brotherly Lebanon," Judeh was quoted as saying  after the talks.
Judeh also met with Lebanese Parliament Speaker Nabih Berri and Prime Minister Saad Hariri over regional developments and bilateral ties.