Turkey says Lebanon's Hezbollah should leave Syria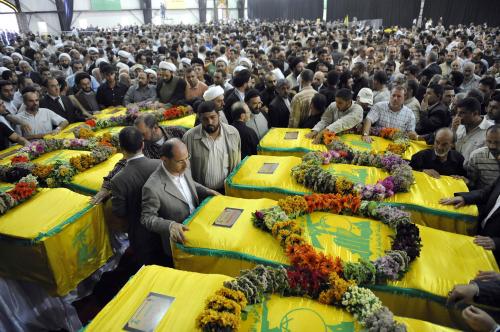 Turkey says Lebanon's Iranian backed militant Hezbollah group should withdraw from Syria and a nationwide cease-fire should come into effect before the end of the year.
Hezbollah has sent thousands of fighters to Syria to back President Bashar Assad's forces.
Turkish Foreign Minister Mevlut Cavusoglu said in an interview with the Turkish A Haber news channel on Thursday that Ankara and Moscow are close to reaching an agreement on a nationwide cease-fire. Turkey would serve as guarantor of rebel compliance, while Russia would guarantee adherence by the government.
He says Iran stated during talks earlier this month in Moscow that it will act as a guarantor for the Syrian government as well as allied Shiite groups, including Hezbollah.
No chance says Hezbollah
Sayyed Ibrahim Amin al-Sayyed, the head of Hezbollah's political council  said the party's military wing would remain active in the Syrian theater until the end of the conflict. "We will remain in Syria until we completely triumph over the terrorist project," said Sayyed following a meeting with Maronite Patriarch Beshara Rai in Bkirki, east of Beirut.
"We will not withdraw just because Turkey and the U.S. asked to do so," he added stressing that the group would only leave when they "see that it is suitable to withdraw."