Obama shutters Russian retreats in Maryland, New York over spying on US / hacking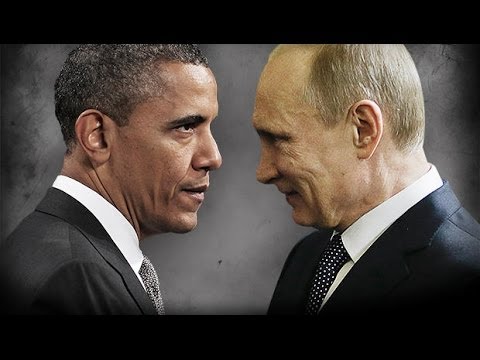 Responding to what it described as a hacking campaign by the Russian government to interfere in the U.S. presidential election, the Obama administration kicked dozens of Russian officials out of the country Thursday and closed two properties — including one on Maryland's Eastern Shore — that the White House said have been used to gather intelligence.
In the strongest retaliation against Russia the United States has leveled in decades, the administration sanctioned two Russian intelligence services and gave 35 government officials 72 hours to leave the country.
The administration also denied access to a diplomatic retreat in Queen Anne's County that U.S. officials said has been used for "intelligence collection activities."
The 45-acre site on the Corsica River near Centreville was purchased by the Soviet Union in 1972, a State Department official said. Its ownership has been widely known for decades, and Russian officials have described it as a recreational site for diplomats and their families. Satellite images show a mansion, tennis courts and a swimming pool.
The administration also moved to deny Russian access to a property on Long Island, N.Y. The Obama administration offered no detail about what sort of intelligence gathering it believes occurred at the sites.
The steps are part of a sweeping package designed to punish the Russian government over what the U.S. intelligence community has concluded was a concerted effort to interfere in this year's presidential election. Russian operatives are suspected of hacking into the computers of the Democratic National Committee and Hillary Clinton's campaign chairman and leaking private messages through sites including Wikileaks.
"These actions follow repeated private and public warnings that we have issued to the Russian government, and are a necessary and appropriate response to efforts to harm U.S. interests in violation of established international norms of behavior," President Barack Obama, who is vacationing in Hawaii for the holidays, said in a statement. "All Americans should be alarmed by Russia's actions."
President Barack Obama retaliated against Russia for cyberattacks aimed at interfering with the 2016 the presidential campaign, imposing sanctions on top Russian intelligence officials and agencies and expelling 35 Russian operatives from the U.S.
Obama said the government would impose sanctions on the FSB and GRU, two Russian intelligence agencies, as well as on several senior Russian intelligence officials and private organizations believed to be linked to the hacking.
A spokesman for Russian President Vladimir Putin told the Associated Press that Moscow regrets the new U.S. sanctions and will consider retaliatory measures. The Russian Embassy in Washington did not respond to a request for comment about the Maryland facility.
Property records show that the Russian government owns two properties on Town Point Lane, about five miles west of Centreville, where the Chester River meets the Corsica River. One parcel of 45.52 acres is valued at about $8 million for tax purposes, while the other is just shy of an acre and is valued at $537,200.
Both were transferred from the Soviet government to the Russian Federation in 1995, according to property records. The site is 67 miles from the Russian Embassy in Washington.
The U.S. Department of State also owns property on Town Point Lane, including a 1960 office building, according to records.
The Russian property, once owned by a top aide to early 20th-century businessman Pierre S. du Pont, stands at the end of a poorly maintained private road.
After the administration announced the sanctions Thursday, a woman who flashed an FBI badge ordered onlookers away from the gates on one side of the compound, and a man who said he worked for the State Department shooed people away on the other.
A Christmas tree on the property was lit. Cameras peered into the compound from towers stationed outside a gate marked with a "private property" sign.
Debbie Elmes lives in one of the last houses on the road before the Russian compound.
"They do their own thing," she said.
Over the years, she said, she's seen cars with diplomatic plates heading to parties. She said she met a man named Sergei who works at the facility at a neighborhood get-together.
While the facility is hard to see from the road, Elmes said it's easy to spot the old brick structure from the water.
"It's beautiful," she said. But any boats that draw too near are warned off.
"They don't let you get close to it," she said. "They never have."
James J. Moran, a Queen Anne's County commissioner, said he has never been inside the facility, but that everyone in the county has long been aware of it.
"You never see them," Moran said. "You don't see them in the restaurants; you don't see them anywhere."
Moran said he was not aware of any communication between the federal government and the county about Thursday's announcement.
By 1992, the mansion had been renovated into about a dozen apartments, the Associated Press reported at the time. There were also about a dozen cottages, each with four apartments. The compound had four lighted tennis courts, a swimming pool and a soccer field. It was able to accommodate 40 families.
It's not clear whether President-elect Donald Trump will maintain pressure on Russia once he takes office Jan. 20. He has repeatedly questioned the intelligence community's assessment of the hacking campaign, and said this week it was time for Americans to "get on with our lives."
"It's time for our country to move on to bigger and better things," Trump said in a statement Thursday evening. "Nevertheless, in the interest of our country and its great people, I will meet with leaders of the intelligence community next week in order to be updated on the facts of this situation."
John C. "Chris" Inglis, a former deputy director of the National Security Agency, said the facility's remote location means it's unlikely to be particularly useful for conducting electronic eavesdropping or hacking, but it could still have intelligence value to Russia.
"Is it good to have a sanctuary for your own people or where you can have meet-and-greets with others? Absolutely," he said.
Inglis said the package of measures announced by the Obama administration had the feeling of the Cold War, when tensions over spying between the United States and the Soviet Union often ran high.
"This is more like 1985 than 2017," he said.
Lawmakers of both parties appeared to support the administration's actions.
"Now is not the 'time to get on with our lives,' but to take an appropriate response in line with the ongoing threat that Russia poses to our democracy and global security interests," said Sen. Ben Cardin of Maryland, the top Democrat on the Senate Foreign Relations Committee.
Cardin, who has said he will introduce legislation on Russia, did not mention the Maryland property in his statement, and his office did not respond to a follow-up question about it.
Many Republicans have called for tougher action on Russia, and GOP Senate leaders have indicated support for a congressional investigation into the hacking. But the politics are complicated by Trump's conciliatory tone toward Putin.
"Russia does not share America's interests," House Speaker Paul Ryan said in a statement. Then the Republican turned to the Obama administration.
"While today's action by the administration is overdue, it is an appropriate way to end eight years of failed policy with Russia."
Baltimore Sun