Like Boeing, Airbus to complete $18B 100-plane deal with Iran Air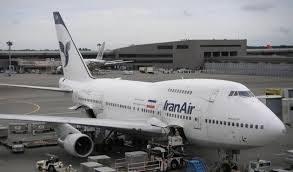 European aircraft maker Airbus Group SE is following the lead of Boeing Co by finishing a multibillion-dollar plane deal with the state air carrier of Iran. This, then, will result in what will be the biggest test for President-elect Trump's new administration's response to how the West appears to be accelerating economic operations with the nations of the Islamic Republic.
Airbus, of course, is the second-largest plane maker (after Boeing) and will now be selling 100 planes to Iran Air. This contract is worth more than $18 billion (list price; not including some occasional discounts). The airplane manufacturer says it will start the delivery of these planes probably within the next few months.
"This is a landmark agreement not only because it paves the way for Iran Air's fleet renewal," comments Airbus President and Chief Executive Officer Fabrice Bregier. "Our overall accord includes pilot training, airport operations and air traffic management so this agreement is also a significant first step in the overall modernisation of Iran's commercial aviation sector."
After months of regulatory delays, sanctions on deals like this were finally lifted in January but Iran has only recently been able to finalize the first deal to buy 80 jets from Boeing. Of course, that paved the way for Airbus' 100-plane deal. And Airbus is also expected to fulfill its delivery much faster than Boeing did.
Iran Air CEO Farhad Parvaresh comments, "Iran Air considers this agreement an important step towards a stronger international presence in civil aviation. We hope this success signals to the world that the commercial goals of Iran and its counterparts are better achieved with international cooperation and collaboration."
But before they can take this "important step," Congress might rescind the deal. After all, even though the orders had to be approved by the US government (because of the on-board technology), Congress remains contentious. As a matter of face, some US lawmakers contend these sales wholeheartedly and should be blocked because Iran, of course, remains on the list as a terrorism sponsor and, as such, could use these planes to transport weapons.
Half price
Iran's official IRNA news agency  reported the deputy transport minister as saying that his county will only pay half of the announced price for 80 new Boeing planes, given the reductions in its purchasing options.
Boeing has made no comment and so far the Iranians did not comment about the price they will pay for the Airbus planes