Erdogan claims he has evidence US-led coalition has given support to Isis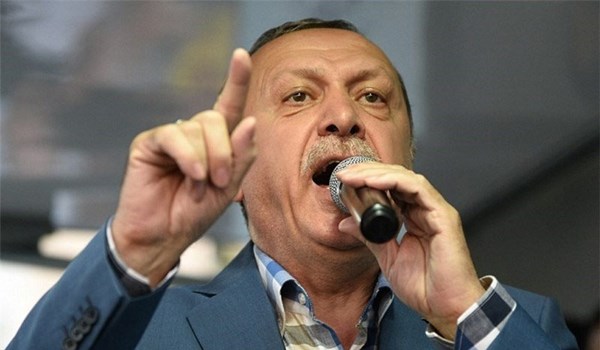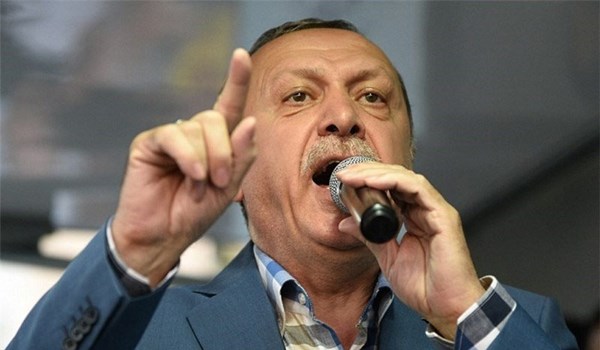 The Turkish President Recep Tayyip Erdogan says he has uncovered evidence that US-led coalition forces have helped support terrorists in Syria – including Isis.
American-led forces have been working alongside Syrian rebels fighting President Bashar al-Assad but have attempted to avoid helping Isis and other Islamist militant groups.
However, speaking on Tuesday in the Turkish capital, Ankara, he said he believed they had given support to a variety of militant groups, inclding Isis Kurdish outfits YPG and PYD.
"They were accusing us of supporting Daesh [Islamic State]," he told a press conference, according to Reuters.
"Now they give support to terrorist groups including Daesh, YPG, PYD. It's very clear. We have confirmed evidence, with pictures, photos and videos."
Mr Erdogan also said on Tuesday that Saudi Arabia and Qatar should join the  meeting with Russia and Iran to discuss Syrian peace efforts.
Russia, Turkey and Iran, which helped broker the withdrawal of civilians and militants from the Syrian city of Aleppo, have agreed to hold talks on Syria in Kazakhstan next month.
The Associated Press said Mr Erdogan said the meeting of foreign ministers should include Saudi Arabia and Qatar, saying they had "shown goodwill and given support" to Syria.
Turkey, Saudi Arabia and Qatar are the main backers of rebels seeking to topple Syrian President Bashar Assad, who is closely allied with Moscow and Tehran.
Erdogan's problem is with Kurdish outfits
US-backed Syrian Kurdish forces  assumed a lead role in the battle to drive ISIS from their de facto capital of Raqqa in northern Syria, even as the US tried to assuage Ankara's fears of growing Kurdish influence in the region.
US backed Kurdish-led Syrian Democratic Forces (SDF), a Kurdish led coalition of Kurdish and Arab militias, reported that it encircled ISIS i Raqqa last November  but Erdogan dismissed the report:
"no one in the world will buy this naive attitude [attacking Isis] with another terror organisation."
The SDF is made up of units from the Kurdish People's Protection Units, or YPG, which Turkey views as an extension of the outlawed Kurdistan Workers' Party (PKK), which has been fighting an insurgency war against the Turkish state since the 1980s.
Turkey's recent military intervention in northern Syria has been as much about  about preventing the self-declared autonomous Kurdish administration in Rojava from expanding its territory as it has been about ousting ISIS from the border region.
INDEPENDENT .CO.