For Obama and Netanyahu, a Final Clash After Years of Conflict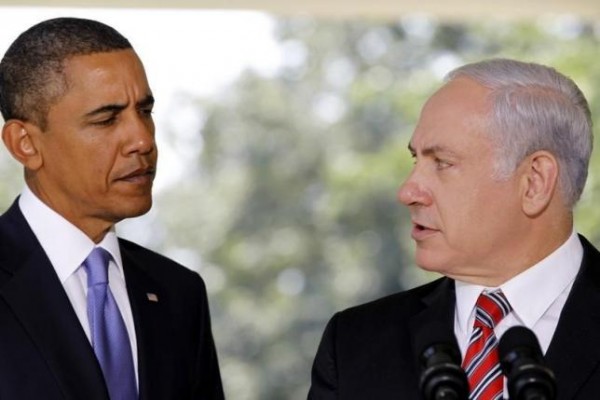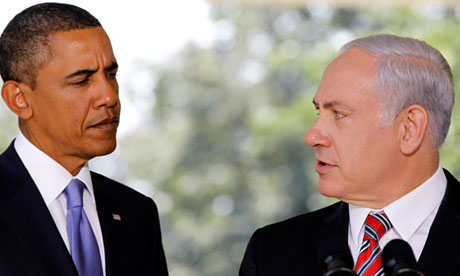 When President Obama and Prime Minister Benjamin Netanyahu of Israel met in September for the last time before Mr. Obama leaves office, the session was marked by forced smiles and strained jokes about playing golf in retirement, as if bygones were bygones after nearly eight years of clawing conflict.
Of course it was never going to end that way. How could it? The narrative of the tense and tetchy relationship between liberal president and conservative prime minister instead reached a climax in a hyper-politicized showdown over war, peace, justice, security, human rights and, at last, the very meaning of international friendship.
Mr. Obama's decision on Friday not to block a United Nations Security Council resolution condemning Israeli settlements laid bare all the grievances the two men have nursed since shortly after they took office in 2009. For Mr. Netanyahu, it was the final betrayal by a president who was supposed to be an ally but never really was. For Mr. Obama, it was the inevitable result of Mr. Netanyahu's own stubborn defiance of international concerns with his policies.
The two sides did little to hide their mutual contempt. After talks led them to conclude that Mr. Obama would not veto the resolution, as presidents of both parties have done in the past, Israeli officials essentially washed their hands of the incumbent and contacted his successor in the wings. President-elect Donald J. Trump promptly put out a statement calling on Mr. Obama to veto the resolution.
When that ultimately did not stop the Council from acting, Mr. Netanyahu's team expressed blistering anger at Mr. Obama. An Israeli official, insisting on anonymity to maintain the veneer of diplomatic protocol, gave a statement to multiple reporters on Friday blasting Mr. Obama and his secretary of state, John Kerry, by name.
"President Obama and Secretary Kerry are behind this shameful move against Israel at the U.N.," the official said. "The U.S. administration secretly cooked up with the Palestinians an extreme anti-Israeli resolution behind Israel's back which would be a tailwind for terror and boycotts and effectively make the Western Wall occupied Palestinian territory."
The White House bristled at the attack, denying that it was behind the resolution but defending the decision to abstain rather than veto it as consistent with longstanding, bipartisan American opposition to Israeli settlement construction as an obstacle to peace with the Palestinians.
The Israeli statement was "full of inaccuracies and falsehoods," Benjamin J. Rhodes, a deputy national security adviser to Mr. Obama, told reporters on a conference call. The president, he said, tried repeatedly to bring the rivals together at the negotiating table, only to see Israel continue building more housing in the occupied West Bank in a way that would make a peace agreement even harder to broker.
"We tried everything," Mr. Rhodes said. In effect, he added just after Friday's United Nations vote, Mr. Netanyahu had it coming. "Prime Minister Netanyahu had the opportunity to pursue policies that would have led to a different outcome today," he said. "Absent this acceleration of settlement activity, absent the type of rhetoric we've seen out of the current Israeli government, I think the United States likely would have taken a different view."
The clash just four weeks before Mr. Obama leaves office culminated a fractious eight years between the men. From the start, the two did not see eye to eye. Idealistic and perhaps overconfident, Mr. Obama arrived in the White House certain that he could be the president who would finally resolve the decades-old dispute between Israelis and Palestinians. But Mr. Netanyahu saw a naïf who failed to grasp the existential threat to Israel and who demanded more of his friends than his enemies.
The relationship was marked by one conflict after another, a reflection of not just personal differences but deeply held and diverging policy objectives of the men and their countries. Mr. Obama's demand that Israel suspend new settlements to enter negotiations infuriated Mr. Netanyahu. The announcement of new construction in East Jerusalem while Vice President Joseph R. Biden Jr. was visiting infuriated Mr. Obama. Two major pushes for negotiations by Mr. Obama unraveled amid mistrust and animosity.
The multinational deal masterminded by Mr. Obama to curb Iran's nuclear program in exchange for relief from international sanctions proved a breaking point. At first, Mr. Obama hid the secret talks with Iran from the Israelis. After the talks became public knowledge, Mr. Netanyahu flew to Washington to excoriate the effort in a joint meeting of Congress. But he could not stop it.
The two tried to put the rupture behind them last fall by sealing a 10-year $38 billion American security aid package for Israel, but even then the bitterness of their quarrels hung over the agreement. Mr. Netanyahu's critics at home asserted that the package should have been $45 billion and that the prime minister's speech to Congress had come with a $7 billion price tag. American officials said it never would have been that high, but the opposing sides remained scratchy.
Even after the smiles and golf get-together in New York in September, Mr. Obama made it clear that he was not yet done with his efforts to leave his mark on Middle East peace efforts as he considered outlining an American framework for an agreement. Mr. Obama was angered by Mr. Netanyahu's proposal to save an illegal Israeli outpost in Amona by moving the settlers to another plot of land claimed by the Palestinians.
Mr. Netanyahu's critics in Israel said the Amona controversy and proposed legislation to legalize other outlaw outposts were responsible for Mr. Obama's decision to abandon Israel's government on Friday.
"Netanyahu chose to advance the legalization bill, insisted on Amona and galloped into the wall in full knowledge that this would be the result — while choosing his personal interest over the national interest," Tzipi Livni, a former foreign minister, wrote on Facebook.
Mr. Netanyahu's team rejected that. "I think the legalization bill had nothing to do with this," said Michael Oren, a deputy minister and former ambassador to the United States, although he conceded that "it would have been good to discuss the legalization bill at a later time just because of questions like that."
Mr. Oren said the real obstacle to peace was Palestinian incitement, not Israeli settlements. The United Nations was hypocritical, he said, because it singled out Israel while ignoring scores of other territorial disputes around the world. "It's not only an anti-Israel resolution but an anti-Semitic resolution," he said.
In the United States, Mr. Obama faced criticism not only from Republicans but from pro-Israel Democrats like Senator Chuck Schumer of New York and a cross section of Jewish-American organizations, including several that have been at odds with Mr. Trump.
"It is deeply troubling that this biased resolution appears to be the final word of the administration on this issue," Jonathan Greenblatt, chief executive of the Anti-Defamation League, said in a statement.
If it is the last word — and there are still 27 days left in the Obama presidency — it will serve as a coda to a relationship that never clicked.
NY TIMES