Obama tightens sanctions against Russia, but Trump remains noncommittal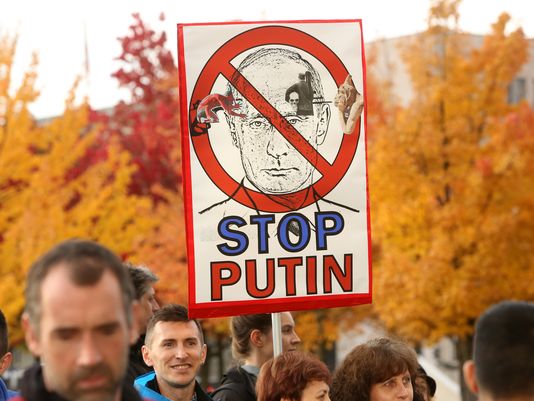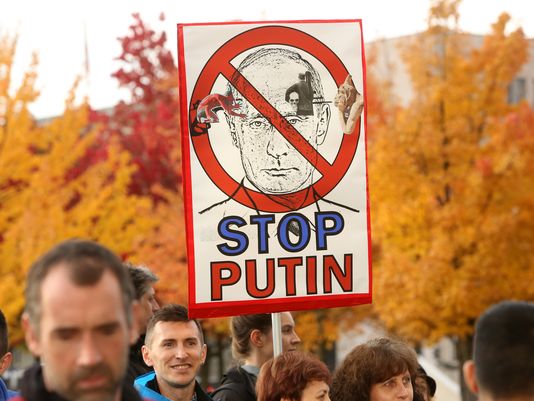 The United States updated and tightened its sanctions against Russia on Tuesday as part of a three-year effort to punish it for its 2014 annexation of Crimea.
The sanctions — targeting seven individuals, eight companies and 26 subsidiaries — were authorized by two executive orders signed by President Obama in 2014. And they come a month before President-elect Donald Trump brings a more Russia-friendly foreign policy to the White House.
Asked last week whether sanctions against Russia would continue in the Trump administration, Trump chief of staff Reince Priebus told MSNBC to "just wait and see."
The White House said the sanctions were not related to Obama's threat in a radio interview to retaliate against Russia for malicious cyber activity that he said was designed to interfere in the presidential election. Obama has declined to be specific about his response, saying it will come "at a time and date of our own choosing."
"Today's action is in response to Russia's unlawful occupation of Crimea and continued aggression in Ukraine," said John E. Smith, the acting director of the Office of Foreign Asset Control, in a statement. "These targeted sanctions aim to maintain pressure on Russia by sustaining the costs of its occupation of Crimea and disrupting the activities of those who support the violence and instability in Ukraine."
The new sanctions target eight Russian companies. Four are working on the Kerch Bridge and other transportation projects linking Russia with the Crimean peninsula, which Russia annexed from Ukraine in 2014. Another four are accused of providing shipping and fuel supplies to OJSC Sovfracht, a shipping company which was previously sanctioned for operating in Crimea.
Also added to the sanctions list were seven Russian men with links to sanctioned Russian banks and defense industries. They're accused of helping those institutions to evade previous Ukraine-related sanctions.
The Treasury Department action also authorizes the seizure of two ships, the Marshal Zhukov and Stalingrad, providing fuel shipments to Crimea.
USA TODAY