Iran Air cancels order for 12 Airbus A380 jumbo jets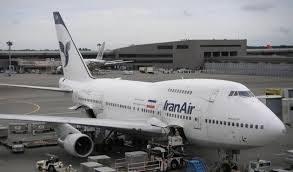 State-owned airline Iran Air has said it no longer plans to place an order for a number of Airbus A380s, a week after the company signed a deal with Boeing for 80 planes.
Iranian news agency IRNA reported the news on Sunday, in which a deal agreed between the two parties will be significantly cut from $25bn to $10bn.
Orders have dried up for the jumbo jet since its introduction in 2007, after initially receiving a high level of interest for the aircraft.
"The initial value of the deal with Airbus was $25 billion for 118 planes, and now that the A380 has been canceled the value of the deal will not go beyond $10 billion," Iran Air CEO Farhad Parvaresh said on Sunday.
The luxurious plane's first-class cabins had private showers with in flight bartenders preparing fresh cocktails, as well as a staircase between two levels.
Earlier this year Airbus recognised difficulties in maintaining the viability of the plane, but stressed that they are continuing to invest in and innovate their product.
"The A380 is here to stay," sales boss John Leahy said. "We are maintaining, innovating, and investing in it."
It has been difficult to sell aircraft with four engines, as evidenced in 2011 by the scrapping of the Airbus A340, and the movement towards smaller planes which consume less fuel, including the Airbus A330 and the Boeing 777.
Iran Air had initially agreed to buy 12 A380s after sanctions against the country were lifted in January as a result of its acceptance of terms regarding its nuclear programme.
A deal with Boeing this month completed the transaction of 80 airplanes from the US manufacturer to Iran, as the company seeks to modernise its fleet.
DIGITAL LOOK