Trump keeps confirming fears about his diplomatic skills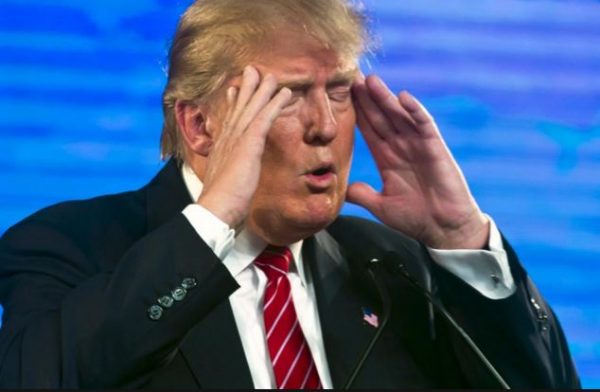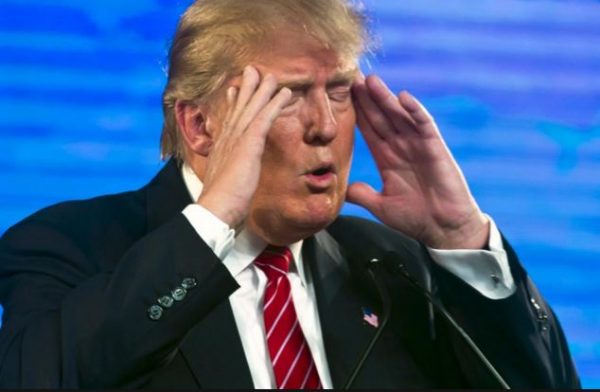 One of the chief concerns of President-elect Donald Trump's detractors during the presidential campaign was that the brash and notoriously loose-lipped real estate mogul wouldn't be able to handle the delicate balancing act that is diplomacy. It's one thing to make wild claims domestically; it's another to inflame a fellow world power with a careless word or two.
Today, a fellow world power — China — is inflamed.
And Trump's controversial conversation with Taiwan's leader, which broke nearly four decades of protocol when it comes to U.S.-China relations, harks back to another controversial bit of diplomacy: Trump's first big foreign visit as the GOP nominee to Mexico.
That visit erupted into a major political problem for Mexico President Enrique Peña Nieto, and by the end of it, the two sides were offering different versions of what had happened. Similarly, Trump and Taiwan seem to be at-odds about precisely what just occurred.
Back in August, Trump claimed after a meeting with Peña Nieto that the two of them hadn't discussed Trump's plan to somehow force Mexico to pay for his proposed wall along the U.S.-Mexico border. Peña Nieto and his staff quickly differed with that account, saying he had told Trump that Mexico wouldn't pay for the wall.
A week later, Trump doubled down on his version of events and seemed to suggest Peña Nieto wasn't being truthful, telling ABC News, "He didn't say that. He tweeted that long after the meeting was over. He didn't say that."
Much as with Mexico, Trump and Taiwan are now apparently differing about precisely what their call entailed.
After news broke of the call with Taiwan's Tsai Ing-wen — China considers Taiwan a province, and the United States has pursued a "One China" policy since the 1970s — Trump explained that it was Taiwan who initiated the conversation, and he downplayed it as a "congratulatory call."
But a spokesman in the Taiwanese president's office clarified to Reuters that the call was agreed to beforehand.
"Of course both sides agreed ahead of time before making contact," spokesman Alex Huang said in response to Trump's tweet.
Taiwan's government also said the two sides discussed "strengthening bilateral relations" and talked about their "close economic, political and security ties" — all words likely to make China cringe and suggestive of a more in-depth conversation than just a congratulatory call.
As with Mexico, we can quibble about just how at-odds the two versions of events are. Perhaps Taiwan did reach out first but there was some coordination before Trump picked up the phone. And Taiwan certainly has an interest in making the call out to be a big deal.
Trump senior adviser Kellyanne Conway and potential Trump foreign policy adviser Ric Grenell said Friday night that the flap was overblown.
"It was totally planned," Grenell said. "It was a simple courtesy call. People need to calm down. The 'One China' policy wasn't changed. Washington, D.C., types need to lighten up."
But the situation raises real questions about who is advising Trump when it comes to diplomacy with Asia, as The Post's Emily Rauhala writes. It also came just a day after the New York Times reported on building concerns about Trump's handling of other calls with world leaders and his preparation level. And the stakes are considerably higher with China than with Mexico and many other countries.
Even if it wasn't meant to be a big deal, it's clearly become a big deal to China. China has now lodged an official complaint with the United States over the matter, though it appears to be giving Trump the benefit of the doubt and blaming Taiwan. China's foreign minister, Wang Yi, called it a "petty" move by Tsai."The One China principle is the foundation for heathy development of Sino-U. S. relations," Wang said. "We don't wish for anything to obstruct or ruin this foundation."
So the flap could just as soon blow over. But it's notable that yet another Trump diplomatic call has turned into a sort of he-said-they-said.
And for those concerned that Trump doesn't have the discipline and knowledge to deal with the intricacies and very sensitive feelings involved in foreign policy and diplomacy, Trump is yet again proving their point by creating a needless headache over a "congratulatory call."
WASHINGTON POST