Doctor Who Called First Lady Michelle Obama 'Monkey Face' Has Been Suspended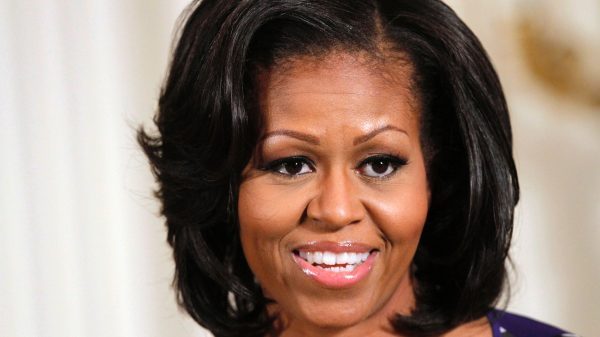 A Denver hospital indefinitely suspended a doctor who called First Lady Michelle Obama a "monkey face" in a Facebook post, the Denver Post reports.
Dr. Michelle Herren, a pediatric anesthesiologist at Denver Health and an assistant professor at University of Colorado's School of Medicine, wrote the comment in response to a post describing the first lady as eloquent. "Doesn't seem to be speaking too eloquently here, thank god we can't hear her!" Herren wrote, according to the Post. "Monkey face and poor ebonic English!!! There! I feel better and am still not racist!!! Just calling it like it is!"
JoAnn Nieto, who shares a mutual friend with Herren on the social media platform, notified Denver Health and CU Board of Regents about the post. A spokesperson for Denver Health, which pays Herren $363,000 a year, said it was investigating its legal options to discipline the doctor. Herren won't see patients or administer anesthesia services at the hospital "until further notice," according to the Post. The hospital also issued a statement on Facebook saying that it was disappointed with Herren's post and emphasized that it was "contrary to the mission and values of Denver Health, and to our staff and patients."
The University of Colorado said it was planning to terminate Herren. "She has expressed values that are at odds with ours and she has compromised her ability to meet the teaching and patient care mission of the School of Medicine," a spokesperson for the University said, according to the Post.
Herren, who has since deleted her Facebook account, told a local ABC affiliate that the post was taken "out of context" and that she didn't realize "monkey face" was offensive. Herren said she was responding to another post that expressed that people could criticize Melania Trump but those who criticize Michelle Obama are deemed racist, according to ABC.
But Obama has been subject to frequent racism during her husband's presidential campaign and her tenure as first lady — and describing blacks as monkeys has a long and sordid history. And just last month, for example, the mayor of a town in West Virginia resigned from her post after calling Obama an "ape in heels."
At a commencement address at Jackson State University in April, Obama told graduates of the historically black school that they'd inevitably experience racism during their lives. "I wish I could say otherwise, graduates, but the question isn't whether you're going to come face to face with these issues. The question is how you're going to respond when you do," she said. "Lift up your head and do what Barack Obama has always done, as he says, 'when they go low, I go high.' That's the choice Barack and I have made. That's what's kept us sane over the years."
[The Denver Post]