Valls's Mission to Save French Socialists From Election Collapse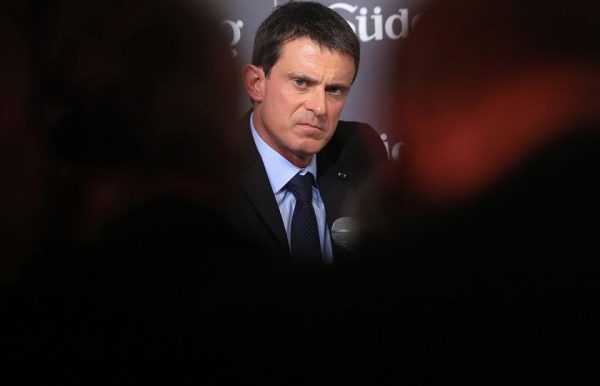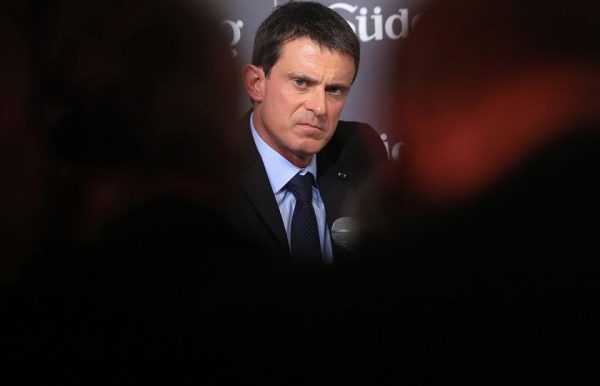 Manuel Valls's brief for the next few months may prove to be more of a salvage job than a realistic bid for the French presidency.
After Francois Hollande's decision Thursday not to seek re-election in April, what's left of the Socialist establishment is looking to Prime Minister Valls as its main standard bearer in the 2017 election. Polls suggest the divided party has almost no chance of winning.
"Hollande's decision is an admission of failure, and it's not going to resolve the foundering of the left and the Socialists," said Yves-Marie Cann, head of political studies at pollsters Elabe.
For more on European political risk, click here
Hollande's five years in office are considered a failure by most voters and his party has splintered as a result. With the country struggling to shake off its economic malaise and unnerved by terrorism and ethnic divisions, Republican Francois Fillon and the anti-European Marine Le Pen have established themselves as front-runners, with the candidates on the left set for elimination in the first round.
Valls is also entering a crowded field, with the president's former confidant Emmanuel Macron running on an independent, pro-market platform, while another ex-minister, Arnaud Montebourg, is competing with Fidel Castro-fan Jean-Luc Melenchon for voters further left.
"Melenchon, Montebourg, Valls and Macron are tearing things apart," Cann said.
A Kantar TNS Sofres poll done Nov. 28, three days before Hollande's announced his decision, showed the incumbent president would receive between 7.5 and 8.5 percent in the April 23 first round of the presidential election, well behind Macron and Melenchon, let alone Fillon and Le Pen. With Valls running as the Socialist candidate in place of Hollande, the poll showed him winning between 9.5 and 11 percent and still ending up in fifth place.
"The National Front has one candidate, the right has one candidate," said Emmanuel Riviere, a director at pollsters Kantar TNS Sofres. "The problem is that the left is still divided and it doesn't have a program. So the chance of the left winning remains low."
While Hollande becomes the first president not to seek re-election, no sitting prime minister has won a presidential election. Jacques Chirac in 1988, Edouard Balladur in 1995, and Lionel Jospin in 2002 all failed.
Hollande said in a televised address Thursday that he won't run because his lack of support leaves the country vulnerable to extremist movements. While the president didn't mention Valls in the 10-minute address, and Valls afterwards limited himself to a short message saluting his boss as a "statesman," the prime minister has previously said he's preparing a bid and was ready to run if Hollande stepped aside. An announcement could even come this weekend at a party rally in Paris.
Divided Party
Melenchon, Montebourg, Hamon and Macron all spoke on television and radio shows after Hollande's speech and none showed any signs of backing down for the sake of unity.
"It's a huge admission of failure," Melenchon said. "And it shouldn't mean a letoff for all those who participated in it."
Valls, then mayor of a tough Paris suburb, finished fifth in the Socialists' 2011 primary with just 5.6 percent of the vote. During that campaign he broke with his party orthodoxy by calling into question the 35-hour work week, refusing to back increased spending to boost the economy, and proposing to increase sales levies to pay for a cut payroll taxes.
He replaced Jean-Marc Ayrault as prime minister in March 2014, after the Socialists were trounced in nationwide municipal elections. He restricted state intervention in the labor market, provoking a rebellion from a group of his own lawmakers, which meant he had to use decrees to liberalize Sunday work and loosen the labor code in the face of parliamentary opposition.
Once one of the most popular ministers in Hollande's government, Valls saw his approval ratings slide even if they never fell as low at the president's. Most pollsters place Hollande's approval ratings in the teens, while those of Valls are in the 20 percent range.
"Valls has two problems: his close association with a failed presidency and his lack of solid support within the Socialist Party," said Jim Shields, a professor of French politics at Aston University in Birmingham, England. "The further one moves left within the party and beyond, the more hostility to Valls grows. It's hard to see how he could fulfill the first imperative of unifying the party — he's too far right."
BLOOMBERG