After the US, France too gets a possible pro-Putin president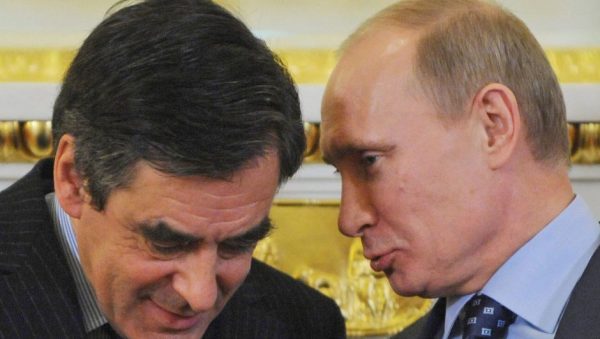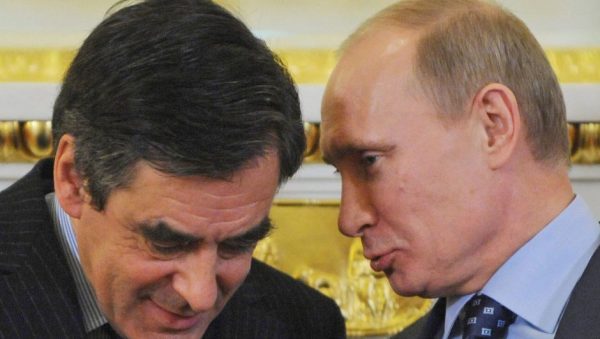 François Fillon has finally clinched the conservative candidacy in the 2017 French presidential race. But while domestic policies have so far dominated the discourse, FRANCE 24's Leela Jacinto checks out what's at stake for French foreign policy.
The French conservative primary ended Sunday night with Fillon winning a whopping 66.5 percent of the vote against his rival, Alain Juppé. Former French prime minister Fillon has, for now, clearly prevailed. But will his famous "rupture" with the politics of the past extend to foreign policy?
How big a deal was foreign policy in the French conservative primary?

Foreign policy was not a big issue, in fact it hardly came up during the primary race, which is unusual for France. The French are policy wonks, the extent of policy details discussed during the debates would stun Americans. Plus they believe France, as a permanent UN Security Council member, is an important player on the international stage. Finally, we must never forget that the French president, under the 1958 constitution has vast powers in foreign and security policies. So, the fact that foreign policy was not a big deal in the primary race is rather unusual.
When it comes to candidate Fillon, we're in mostly unchartered waters on foreign policy. While his past positions have included stints as prime minister and social affairs minister, Fillon has little experience in foreign affairs. By contrast, the candidate he defeated in Sunday's primary, Juppé, is a former foreign minister and is widely considered a foreign policy heavyweight in France.
Also, it must be said that Fillon was considered a long-shot candidate until a few weeks ago. His sudden rise means that within a week or two, French media, analysts and voters have had to take fast lessons on his positions – domestic as well as foreign.
Do we know where Fillon stands on foreign policy issues?
We do actually have a few leads on this one.
On the EU, Fillon is very different from Juppé, who hails from what is called the Jacques Chirac school, which sees France as an important, powerful player on the continent.
Fillon, unlike far-right politician Marine Le Pen, is not a Eurosceptic – far from it. But his vision is far more nationalist, pro-sovereignty. In French policy circles, he's considered as close to the late French politician Philippe Séguin, who played a leading role in the No campaign against the 1992 Maastricht Treaty. Both men voted against the treaty, which is considered the pillar of a more integrated EU, and they're seen as true believers of a state intervention in the economy and society.
In this respect, Fillon is probably closer to London than Berlin on the EU.
Much has been made of Fillon's admiration for former British Prime Minister Margaret Thatcher on economic policy and it will be interesting to see how Fillon steers policy on Brexit negotiations. On this front, he's more likely to be a pragmatist and accommodate British interests. This again is unlike Juppé, who's viewed as closer to European Commission President Jean-Claude Juncker's line of not giving in to Britain, of the EU adopting a tough stance because a roll over would mean setting a precedent for the dissipation of the union.
He also does not see eye-to-eye with German Chancellor Angela Merkel on migrants. His base is a rural, Catholic France, his rhetoric much more opposed to immigration. Unlike Juppé, who spoke about an "identité heureuse" (happy identity) a celebration of diversity, Fillon talks about "identité nationale", which in left circles is viewed as a Machiavellian way of casting immigrants, their French-born children – especially Muslims – as a threat to France.
In this respect, it follows that Fillon is against Turkey joining the EU. It will be interesting to watch his position on the EU-Turkey migrant deal, which was negotiated by Merkel. Fillon would not share Merkel's vision of an open Europe – his vision is much more fortress Europe – but he would support a deal that stems the migrant flow.
But I suspect he would not take a very accommodating stance with Turkish President Recep Tayyip Erdogan's muscular posturing – which is in stark contrast with another testosterone-driven strongman in the region, Russian President Vladimir Putin.
Much has been made in the French press of Fillon's close ties with Putin. They were both prime ministers between 2008 to 2012 and Fillon was closer to Putin than his boss at that time, Nicolas Sarkozy.
Over the past week, French news media has detailed just how close those ties are – Fillon has stayed at Putin's dacha in Sochi, for instance, and played billiards with him. According to news magazine L'Express, Fillon even received a bottle of wine from the Russian leader on the death of his mother.
These close personal ties have policy implications. Fillon supports the lifting of sanctions against Russia, which were imposed after Russia's annexation of the Crimean Peninsula from Ukraine. If Fillon faces off against French extreme-right candidate Marine Le Pen in the second round of the French presidential election in May 2017, we're going to see a pro-Putin Fillon against a pro-Putin Le Pen, which would certainly please Moscow. Of course by then, Donald Trump will be installed in the White House and we all know of Trump's Putin admiration. So, 2017 is likely to see some major shifts on the international stage.
Fillon's position on Russia has a direct bearing on Syria. On the campaign trail Fillon has refused to call for Syrian President Bashar al-Assad's ouster, saying by doing so, "the Christians of Syria would have to choose between the suitcase and the coffin". In keeping with his pro-Moscow position, he seeks to bring Russia into the US-led coalition against the Islamic State (IS) group.
Fillon's vision is a very coherent one. His critics to the left may not like it, but at the very least, it's not confused. The French conservative candidate's world view is framed by the fight against Islamic radicalism, it's an "us versus the jihadist" vision that calls for strong action abroad.
Unfortunately France's radicalism problem is as much a domestic issue as an international one. Fillon's romance with "identité nationale" is not about to sit well with French Muslims – France, of course, is home to Europe's largest Muslim population. The Islamic State (IS) group may be losing its terrain in Iraq and Syria, but the battle against its ideology is not over for Europe.
FRANCE24