Trump: US to quit TPP trade deal on first day in office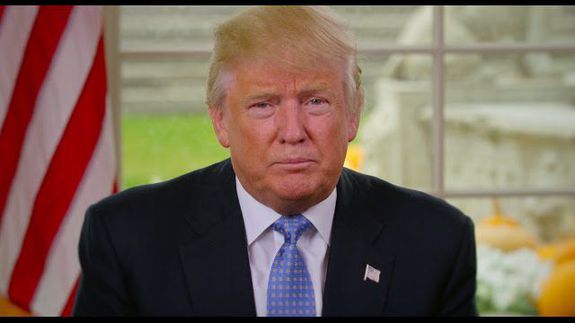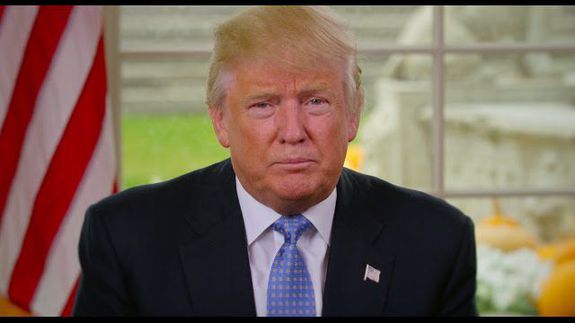 President-elect Donald Trump says the US will quit the Trans-Pacific Partnership trade deal on his first day in the White House.
He made the announcement in a video messageoutlining what he intends to do first when he takes office in January.
The TPP trade deal was signed by 12 countries which together cover 40% of the world's economy.
The Republican also pledged to reduce "job-killing restrictions" on coal production and stop visa abuses.
But there was no mention of repealing Obamacare or building a wall on the southern border with Mexico, two actions he said during the campaign he would do as soon as he assumed power.
His surprise election win two weeks ago has sparked protests across the US.

The TPP was agreed in 2015 by countries including Japan, Malaysia, Australia, New Zealand, Canada and Mexico, but is not yet ratified.
Its aim was to deepen economic ties and boost growth but its opponents say it was negotiated in secret and it favours big corporations.
Asia-Pacific leaders meeting in Peru over the weekend said they will continue to pursue free trade deals despite Mr Trump's opposition.
But on Monday, Japanese Prime Minister Shinzo Abe said the TPP trade deal would be meaningless without the involvement of the US.
In the video message, Mr Trump said his governing agenda would be based on "putting America first".
The six executive actions he would take on day one are:
* issuing notice of withdrawing from TPP
* cancelling restrictions on US energy production
* cutting regulations on businesses
* ordering a plan to combat cyber-attacks
* investigating visa abuses that undercut American workers
* imposing a five-year ban on people leaving government to become lobbyists
The president-elect has spent the last week starting to put together his new team.
He said in the video that "truly great and talented men and women, patriots are being brought in and many will soon be a part of our government".
Some key appointments have been made, but not without controversy.
Alabama Senator Jeff Sessions, who was turned down as a federal judge in 1986 due to racism complaints, will head the Justice Department.
And the news that Steve Bannon, former editor-in-chief of the conservative Breitbart website, was the new White House strategist was welcomed by former Ku Klux Klan leader David Duke.
One of Trump's immigration advisers, Kris Kobach, was unwittingly photographed meeting him while holding a document on view that contained some hardline proposals.
Among them was the re-introduction of registration for people arriving from mostly Muslim countries, which was brought in after the September 11 attacks but later dropped.
BBC