Trump-Putin honeymoon will soon end, says a top Russian opposition figure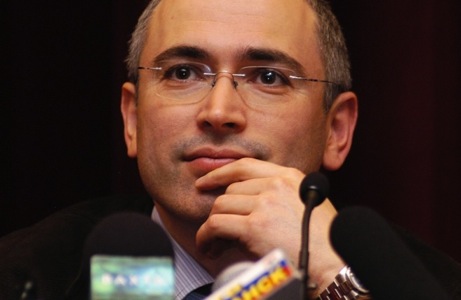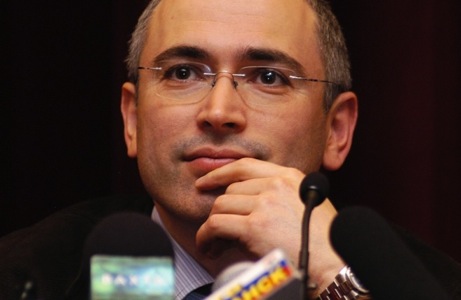 Mikhail Khodorkovsky, a Russian businessman and staunch opponent of President Vladimir Putin, tells FRANCE 24 that the mutual admiration between Putin and Donald Trump expressed on the US campaign trail is about to end.
As the news of Trump's shock election victory broke across the world last week, deputies in Russia's rubberstamp parliament broke into a round of applause. Putin himself wasted no time congratulating the new US president-elect, and his message, unlike those of his German and French counterparts, was resoundingly positive.
In a telegram dispatched shortly after Trump's victory speech, Putin called for a constructive dialogue on US-Russian relations, based on "mutual respect and a real consideration for the other's interests".
Many Trump opponents, particularly those in US foreign policy circles, worry that the next US president perhaps has too much respect for Putin, and a real consideration for Moscow's — rather than Washington's or Brussels' or Kiev's — interests.
Russia dominated the 2016 US presidential campaign trail more than it ever has in recent years with Russian-based cybercriminals hacking into Democratic National Committee servers and Trump declaring that Putin was a better leader than outgoing US President Barack Obama. "Wouldn't it be great if we actually got along with Russia?" Trump famously asked his cheering supporters at a campaign stop.
But one of Putin's most high profile opponents believes that now that the US Republican candidate has won the November 8 election, the Putin-Trump honeymoon is doomed.
"I'm pretty certain that Vladimir Putin sooner or later will be disappointed [with Trump]," said Khodorkovsky in an interview with FRANCE 24. "Of course he'll try to save face, but I'm pretty sure the dynamics of the relationship will be similar to that of [former US President George W.] Bush when he was president. First, he saw something in President Putin's eyes, something beautiful. But then he realized he had been mistaken."
Khodorkovsky was referring to Putin's first meeting with Bush shortly after he was sworn into the White House for his first term. Following his meeting with Putin at a summit in Slovenia, Bush famously told the press, "I looked the man in the eye. I found him to be very straightforward and trustworthy…I was able to get a sense of his soul."
Khodorkovsky, the former boss of Russian mega-company Yukos Oil, knows a bit about Putin's soul and his brains, and how he uses the latter to manipulate the Russian people.
"Putin in Russia has been trying, during the US election campaign, to establish that Trump is his man in Washington DC and Trump's victory means that the Kremlin will be able to control Washington DC just as the Kremlin controls certain satellite states," said Khodorkovsky.
"This is just a PR campaign that may affect a lot of the Russian population, but not all of it. Those who understand the US political system know this is just nonsense and I believe that certain changes between the US and Russia will take place because president-elect Trump, he is a person who sticks to traditional values in a certain sense and he'll see very soon that his values and that of Vladimir Putin's are very different."
'Not that concerned with my life'
Khodorkovsky was speaking to FRANCE 24's Marc Perelman in Brussels, where he was in town to launch the Boris Nemtsov Forum, a platform for Russian-European dialogue, at the European Parliament. The former oil tycoon currently lives in exile between London and Switzerland and is the founder of the Open Russia movement.
The Boris Nemtsov forum is named after the late Russian physicist and liberal politician who was shot dead in February 2015 in what his political allies believe was an assassination meant to terrify them into silence.
Khodorkovsky, who has served over 10 years in Russian jails for fraud, on what human rights campaigners say were trumped up charges, is no stranger to intimidation from the Kremlin.
But, he claims, he will not be silenced.
"I'm not that concerned with my life because I'm well known as a personal opponent of Mr. Putin and he understands that should he issue an order [to have Khodorkvosky killed] it will be immediately crystal clear where this comes from."
France24