Minister Nabil De Freij slams Lebanese parties over government formation disputes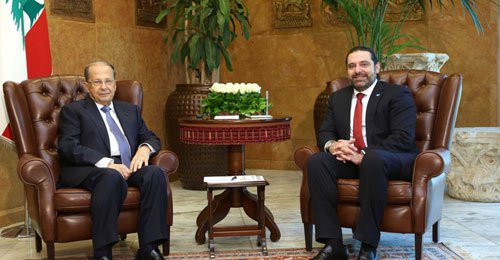 Lebanon caretaker Minister for Administrative Development Nabil De Freij slammed the Lebanese  political parties Sunday for their ongoing wrangling over the new government formation by   Saad Hariri and urged President Michel Aoun to lend a hand to the Prime Minister-designate
During  an interview with Voice of Lebanon radio (93.3), De Freij described the disputes over the ministerial divisions as "constitutional heresy," saying that no one is putting Lebanon above their own interests.
The formation of the Cabinet is  reportedly being delayed by some political groups that are competing over  the so-called "sovereign" ministries – such as  the Interior, Foreign, Finance and Defense ministries.
During presidential consultations Hariri received 112  out of  126  parliamentary votes to be the future PM  following which  Aoun  asked him to   form the   new Cabinet.
Lebanese Forces chief Samir Geagea said Sunday that one of the main reasons behind the delay in the formation of a new government is due to an attempt by some parties to exclude his party from the Cabinet.
In a speech via Skype with party members in Brussels, Geagea said that some parties are finding it difficult to adjust to the new political realities, particularly the recently-forged alliance between his group and the Free Patriotic Movement earlier this year.
He accused some parties of opposing his party's participation in the Cabinet, but said the FPM and the Future Movement are standing by the LF to prevent this from happening.
"The President [Michel Aoun] is not leaving any room for this situation [to occur]. He is committed to us, and we do not want to break this engagement at all," Geagea added.
Geagea revealed earlier this month that his party is seeking to obtain the Finance Ministry, a portfolio Parliament Speaker Nabih Berri is insisting on keeping , saying it is part of the Shiite's share in government.
For over a week, Hariri has been holding talks with political parties in an attempt to reach an agreement on an all-inclusive government of "national accord" before Independence Day on Nov. 22.
"In the past, the president was given some ministries, and the governments were formed in Anjar and Syria…Now, we have a president who wants to participate in the formation of the government based on the prerogatives given by the Taif Accord," Geagea said.
The Taif Accord is an agreement reached in 1989 following the Lebanese civil war aimed at securing "mutual coexistence" between the country's various sects.