Clinton lost the election but won the popular vote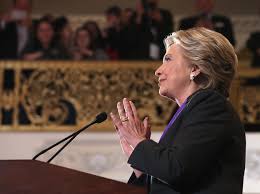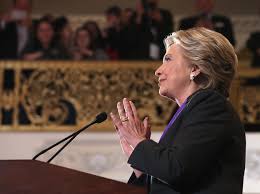 Donald Trump may have scored an astonishing upset presidential victory, but Hillary Clinton could still receive more votes.
As of Wednesday evening, hours after Clinton called Trump to concede, the former secretary of state clung to a narrow lead in the popular vote, 48%-47 %.
She had 60,274,974 votes, according to the most recent tally , with 99% of the expected vote counted. Trump had 59,937,338. That difference of 337636 . The totals will continue to change as absentee votes trickle in.
It's a fascinating turn of events for Trump, who four years ago tweeted, "The electoral college is a disaster for a democracy," following Mitt Romney's loss in 2012.
If Clinton hangs on, she would become the first presidential candidate since Al Gore in 2000 to win the popular vote but lose the election. Trump, who clinched the nomination by securing 270 Electoral College votes, currently leads Clinton 290-228, though Michigan and New Hampshire have yet to be called.
Prior to Gore's defeat to George W. Bush in 2000, three other candidates — Andrew Jackson, Samuel Tilden and Grover Cleveland, all in the 19th century — had won the popular vote and lost the election.
Entering Tuesday, with most polls showing Clinton with marginal but steady leads, Trump's chances of victory were seen as remote. The Electoral College map was considered favorable to Clinton, who was said to have several paths to the winning threshold of 270 electoral votes.
But Trump obliterated Clinton's firewall, picking off unexpected wins in Wisconsin and Pennsylvania, as well as sweeping swing states like North Carolina, Florida and Ohio.
CNN