Israel claims that its soldier was wounded by shots fired from Lebanon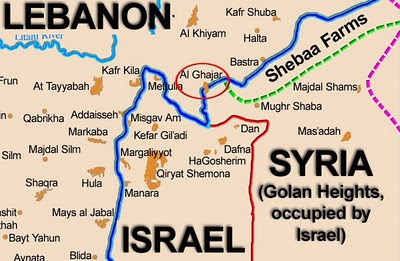 The Israeli military said an Israeli soldier was wounded on Wednesday by shots fired from a vehicle traveling in Lebanon along a border fence, and troops returned fire.
A Lebanese army statement said there was no truth to reports shots had been fired from a car at a soldier from Lebanese territory.
An Israeli army statement said troops who fired back at the vehicle had "confirmed a hit". A later statement said soldiers spotted the car again after it sped away and engaged it in a second exchange of fire, confirming more hits.
The incident cited took place along the frontier near the Israeli town of Metulla. The border area has remained largely calm since a 2006 war between Israel and Hezbollah, Lebanon's powerful Shi'ite Muslim group.
A U.N.-monitored ceasefire has largely held since then, but Israeli aircraft regularly overfly southern Lebanon and have attacked arms shipments to Hezbollah mainly in Syrian territory.
The United Nations Interim Force in Lebanon (UNIFIL) told Reuters its forces were deployed to the area and it had launched an investigation into the incident in coordination with the Lebanese army.
UNIFIL Head of Mission and Force Commander Major-General Michael Beary urged all parties to exercise restraint.
REUTERS