Tawhid chief accounced the formation of 'Tawhid Brigades' militia
Arab Tawhid Party chief Wiam Wahhab announced Sunday the formation of the   Tawhid Brigades a  militia  affiliated with his party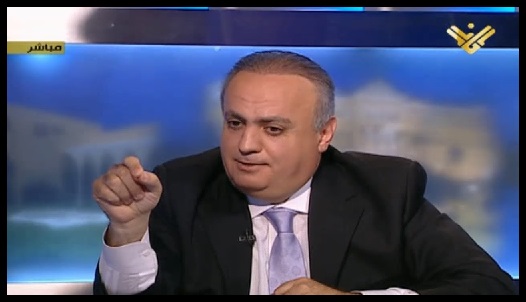 that will "soon" start operating in "all Lebanese regions.."
He claimed that the group will be backing  Lebanese army and Lebanese security forces in repelling any threat that Lebanon might face.
"It will not be confined to a certain region or certain community and it will allow everyone to join it," he added.
Wahhab, who is closely  associated with the Syrian regime and the Iranian- backed   Hezbollah militant group , did not disclose whether the new group will be part of the controversial Hezbollah-linked Resistance Brigades (militias )  but many observers linked the  so called  Tawhid Brigades to Hezbollah
Last month, Interior Minister Nouhad al-Mashnouq blasted the Resistance Brigades as "occupation brigades."
The decision to create the Resistance Brigades was taken in 1997 by Hezbollah's leadership. The group  which was reportedly  created to  fight the Israeli occupation of south Lebanon was not disbanded after Israel's withdrawal from the South in the year 2000 .
The Hezbollah-affiliated Resistance Brigades, or Saraya al-Muqawama is an irregular militia force loyal to the Party that has been implicated in a number of security incidents in recent years.
Hezb0llah's rivals have in recent years accused the Brigades of recruiting "thugs" and individuals who have criminal records and of stirring tensions in several regions.
Hezbollah has recruited Sunni Muslims and Christians as members of the Resistance Brigades. Wahab who belongs to the Druze religion is according to observers  trying to recruit for Hezbollah a Druze resistance group . Such a move will reportedly be  strongly opposed by the Druze leadership . The Druze reportedly fought  Hezbollah fiercely  in 2008 when the party tried to occupy mount Lebanon. Many  Druze leaders reportedly view Wahhab as an agent of Hezbollah and the Syrian regime  .