Collapse of diplomacy in Syria forces US to consider new options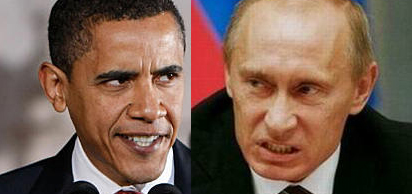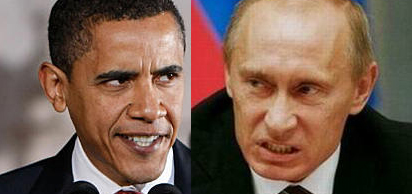 By Howard LaFranchi,
When President Obama threatened military strikes on Syrian government installations over chemical weapons in 2012, Russia took notice.
Intent on heading off a United States military intervention that could have weakened Moscow ally and Syrian President Bashar al-Assad, Russian President Vladimir Putin hammered out a deal with Washington a year later that removed Syria's chemical weapons stockpiles.
With US-Russia relations at their lowest state in decades, it will take a similar credible threat from Washington to get cooperation on Syria back on track, experts say. Something akin to the threat of US airstrikes, they say, would be needed to prompt any change in Russia's objective of delivering the city of Aleppo to Mr. Assad.
The challenge is of timing and temperament. Mr. Obama has repeatedly refused to involve US forces in the Mideast more robustly, and even if he's had a change of heart, his administration is drawing to a close. Mr. Putin appears to recognize those facts and is pressing his advantage in Syria while it remains.
"The only way to get Russia's attention at this point and … get the kind of results we want to see in Aleppo and in Syria more broadly would be a credible threat that the US would fully utilize its military capabilities," says Paul Saunders, executive director of the Center for the National Interest in Washington. "It can't be a bluff."
But those kinds of steps "don't seem to be on the table," adds Mr. Saunders. "Obama is not interested, the public is not interested – and I don't think the Congress is too interested in seeing this, either."
Putin's play
On Monday, the Obama administration formally abandoned fruitless diplomatic efforts to rescue cooperation with Russia on Syria. Senior officials are meeting this week to consider next steps. Those meetings are expected to consider an array of possible ways to address the relentless siege of Aleppo by Syrian and Russian air forces, administration officials said.
But Obama seems unlikely to reverse course in the final months of his presidency, experts say. And Putin is counting on that.
"We'll see a lot of theater – drama, drama, drama – [from the US], but the bottom line is that the American administration is not going to go for anything of any consequence at this point – and Putin knows it," says Yezid Sayigh, senior associate at the Carnegie Endowment's Middle East Center in Beirut. The result will be "the Russians hunkering down on their current plan of action" – consolidating Assad's hold on power – "until a new administration comes in."
Some administration officials are said to be recommending cruise missile attacks to disable Syrian airfields and force a halt to the bombing of Aleppo. But Saunders says such limited steps, while they might feel good, would be unlikely to sway Putin and Russian behavior.
"The situation has become far too complex to be addressed by some cruise missile strikes on some airstrips," he says.
Syria could counter by transferring its aircraft to the Russian airbase in Syria, he adds.
"Is the US really going to then take the next step and attack a Russian base in Syria?" Saunders says.
No more carrots
Some analysts say American and Russian objectives in Syria are just too divergent to allow for a return to diplomacy any time soon. Others point out that diplomacy requires a certain degree of trust, and they add that it's not just American trust in the Russians that has been shattered over the course of the siege of Aleppo.
"I'd have to say that on both sides of the relationship, the levels of trust are at historic lows," says Saunders, comparing the current situation to the mid-1980s. "People in the US have serious doubts about whether we should trust Moscow, but the same doubts run very high on the other side."
For example, Russian officials "simply don't believe [last month's] aerial attack on Syrian forces was the accident the US says it was," he says.
Diplomacy consists of both sticks and carrots, but without a willingness to employ the former, Obama is out of the latter, experts say.
"The US doesn't have any more sweeteners to draw the Russians' interest," says Mr. Sayigh of Carnegie.
He notes that Secretary of State John Kerry was able to draw Russia into the failed cease-fire after he offered US cooperation in going after Jabhat Fateh al-Sham, an extremist opposition group formerly called the Nusra Front. The move that didn't sit well with other opposition groups the US favors. That was one of the last cards in the US deck.
"At this point, the US doesn't have it in its power to offer the Russians anything in Syria that they would find worthwhile," Sayigh says. "There just is nothing that will get the two [powers] back on track anytime soon."
CSM