Iran is blocking the election of a Lebanese president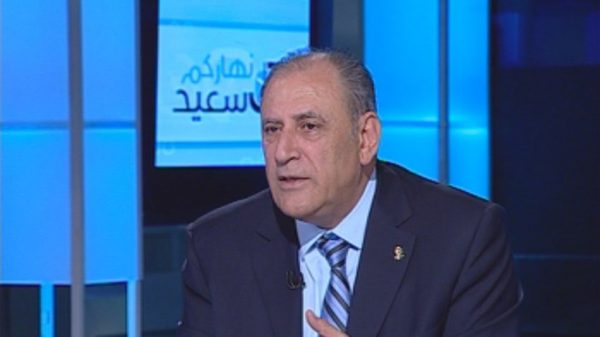 Future Movement MP Jamal al-Jarrah said during an interview on Sunday that former Lebanese PM and Future Movement leader MP Saad Hariri worked on several initiatives to end the presidential void including the nomination of Marada Movement leader Suleiman but there's a clear Iranian decision to block the election of a president.
"Hariri made several initiatives to end the presidential void, including nominating Franjieh, but there's a clear Iranian decision to block the election of a president." Hariri told MTV on Sunday.
Franjieh is a key member of the Hezbollah-led March 8th alliance.
The Lebanese parliament failed again September 8th and for the 44th time in a row to elect a president to replace Michel Suleiman whose term ended on May 25 , 2014.
As in the past sessions the parliament was unable to reach a quorum because the Iranian-backed Hezbollah militant group and its ally MP Michel Aoun's Change and Reform bloc MPs boycotted the session, because they could not reportedly guarantee Aoun's election as a president.
Amal Movement leader, Speaker Nabih Berri a key ally of Hezbollah postponed the election to September 28.
Hezbollah deputy chief Sheikh Naim Qassem ( usually referred to as No. 2 ) admitted last Sunday that his party is behind the obstruction of Lebanon presidential election when called on The Future Movement to "end its hesitation" and agree to back Aoun's presidential bid claiming that Hezbollah's MPs would immediately end their boycott of the electoral sessions in order to vote for Aoun.
Like Franjieh, Aoun is a key member of the March 8th alliance which is backed by the Syrian regime and Iran.
Resigned Justice Minister Ashraf Rifi warned on Sunday against what he called "surrendering the presidency" to the candidates of "Bashar Assad and Iran's project," in reference to Franjieh and Aoun.
"We will not allow what's happening in Baghdad, Damascus and Sanaa to happen in Beirut and we will be fierce fighters in defending our Arab and Lebanese identity and in preventing the Iranian axis from changing it," Rifi vowed during a meeting with popular delegations in Tripoli.