Fight Between Saudis and Sept.11 Families Escalates in Washington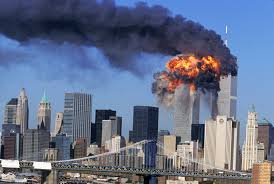 On Monday, a constellation of lobbyists for Saudi Arabia, which has spent more than $5 million this past year to buy influence in Washington, called a crisis meeting to try to stop legislation allowing the families of victims of the Sept. 11 attacks to sue the Saudi government for any role in the plot.
On Tuesday, the 9/11 families, represented in their multibillion-dollar lawsuits by lawyers including Jack Quinn, a former White House counsel with deep relationships in Washington, demonstrated outside the White House to pressure President Obama not to veto the legislation, as he has vowed to do.
On Wednesday, these two powerful forces, one operating in the shadows and the other more in the open, converged on Capitol Hill in the culmination of one of the biggest and most emotional lobbying fights of the year. The battle is a reflection of the enduring dominance in Washington of the 9/11 families and the diminishing clout here of Saudi Arabia, which once advanced its agenda unencumbered in the West Wing and corridors of Congress.
The four-page bill, known as the Justice Against Sponsors of Terrorism Act, unanimously passed the House and Senate, and it has major national security and diplomatic consequences for the United States. It would alter a 1976 law giving other countries immunity from lawsuits in the United States and force them to face federal lawsuits if they are found to have played a role in a terrorist attack that kills Americans on United States soil.
Proponents argue that the bill closes a narrow loophole in a legal doctrine that already has exceptions for business activities and tort claims, and has no bearing on acts of war. But White House lawyers counter that the bill blows a damaging hole in sovereign immunity — a principle sacrosanct in international law, which holds that a state actor is immune from legal liability — and could lead other nations to abandon it, opening up the United States to a raft of lawsuits around the world.
Mr. Obama has promised to veto the bill for those reasons, not to appease the Saudis, with whom he has had a difficult relationship.
That distinction is lost on the families, who are angry with Mr. Obama. "It is reprehensible that one man is standing between justice for the murder of 3,000 people and this legislation becoming law," said Kristen Breitweiser, whose husband was killed in the Sept. 11 attacks. "The president and the Congress should be listening to American citizens, not a bunch of lobbyists who represent a foreign nation."
And in a démarche on Wednesday, the European Union called on Mr. Obama to stop the measure from becoming law, warning of harm to "the international order" if it were to take effect.
Saudi officials have long denied that the kingdom had any role in the Sept. 11 plot, and the 9/11 Commission investigating the attacks found "no evidence that the Saudi government as an institution or senior Saudi officials individually funded the organization." But the commission's narrow wording left open the possibility that less senior officials or parts of the Saudi government had played a role.
The Saudi government, which is now focused on lobbying Congress not to override Mr. Obama's promised veto, expected on Friday, has called in reinforcements. Among them are former Senators John B. Breaux, a Democrat, and Norm Coleman, a Republican. The Saudis have also added Sphere Consulting, a top public relations firm, to their already high-powered mix of lobbyists and consultants, including the Podesta Group, DLA Piper, Hogan Lovells and the BGR Group.
Adel al-Jubeir, the Saudi foreign minister, is making appeals of his own. He spoke by phone on Wednesday with Senator Dianne Feinstein of California, the top Democrat on the Senate intelligence committee, who also met with 9/11 families and later said she was not ready to say anything about the bill.
Tom Mentzer, a spokesman for Ms. Feinstein, said she was concerned about the measure's "unintended consequences" and was "taking a close look" at it.
"It's an intense effort," Mr. Breaux said in an interview on Wednesday, in between phone calls and meetings with senators to encourage them to drop their support for the bill. "This is a tough vote and a very emotional issue. I think we all have great sympathy for the victims and families, but members are saying, 'Well, we really only had one side of the story, and now we're looking at the other side.'"
In an open letter circulated to members of Congress and reporters on Tuesday by the Saudis' public relations forces, a prominent list of former national security officials called the measure "troublesome" and offered grave warnings about its implications for the national security of the United States.
"The safety and security of our diplomats, intelligence officers, military and other senior officials of the U.S. government, and their ability to perform their duties without foreign influence or intervention, would be seriously imperiled by a process intent on denying them the international immunities that have been accepted by all civilized nations since the 16th century and earlier," the letter said.
Its signatories included William S. Cohen, a former secretary of defense; Michael B. Mukasey, a former attorney general; and Steven J. Hadley, who served as a national security adviser to President George W. Bush; Richard A. Clarke, a top counterterrorism official under President Bill Clinton and Mr. Bush; and Rand Beers, who was a homeland security adviser to Mr. Obama.
Mr. Quinn and Sean Carter, another lawyer for the 9/11 families, hit back scarcely an hour later with their own letter to lawmakers and journalists.
"It is increasingly apparent that these false 'reciprocity' arguments reflect nothing more than a desire to protect the Saudis from having to answer the legitimate claims of the 9/11 families, whose loved ones were murdered on September 11, 2001," they wrote.
In an interview, Mr. Quinn argued that the White House was mainly motivated by a desire to preserve the diplomatic relationship between the United States and Saudi Arabia, not by a genuine concern for international legal precedents or unintended consequences.
"They're just throwing stuff against the wall that doesn't stand up, and they're doing it in hopes they can give people pause and cause them to reconsider," Mr. Quinn said.
On Wednesday, top officials at the White House were meeting to plan for the veto, even as they sought to come up with an alternative that might satisfy both sides. On Capitol Hill on Wednesday, the Senate overwhelmingly rejected a bid to disapprove of Mr. Obama's planned sale of $1.15 billion in arms to Saudi Arabia — a public show of support for the kingdom before an expected override of Mr. Obama's veto.
"Unless there's tremendous energy and capital put forth by the White House, and the offering of an alternative, it's going to be overwhelmingly overridden," said Senator Bob Corker, Republican of Tennessee and the chairman of the Foreign Relations Committee. It takes two-thirds of the House and Senate to override a veto, meaning that opponents must find 34 senators willing to side with the president. The votes are expected to take place next week.
"There's a chance that the president can have his veto sustained, but he's going to have to really work it," Mr. Breaux said. "It's a hard thing to explain the reasoning to begin with. Having to be able to go home weeks before an election and explain it is very, very difficult."
Terry Strada, another 9/11 widow, said she and other relatives of the victims were mounting a "full-on assault" of visits and phone calls on Capitol Hill to make such justifications impossible.
"All we need to do is keep the momentum going so the Saudis can't come in and twist arms," she said this week, standing in front of the White House as protesters shouted: "President Obama, you can't hide! We'll get Congress to override!"
NY TIMES