Turkey's Erdogan: U.S. should 'not harbor a terrorist' like cleric Gulen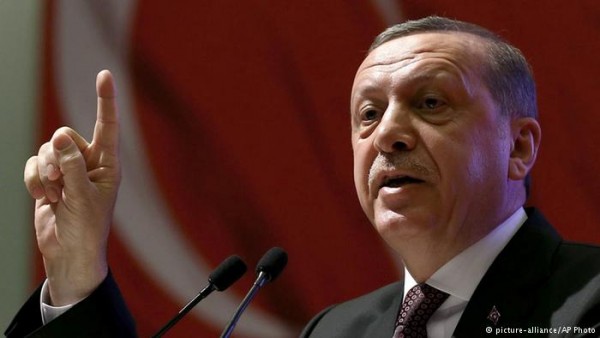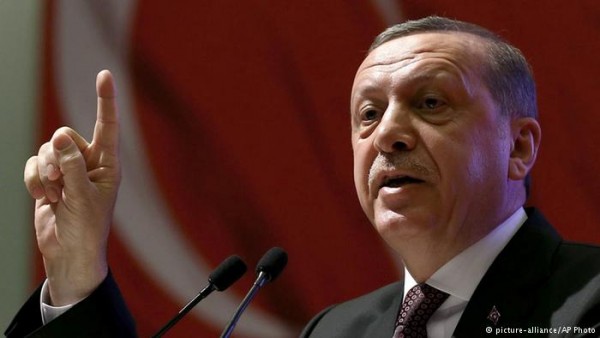 Turkish President Tayyip Erdogan told Reuters in an interview on Monday that the United States should "not harbor a terrorist" like U.S.-based cleric Fethullah Gulen and that his activities should be banned around the world.
Gulen, who has lived in self-imposed exile in Pennsylvania since 1999, denies involvement in Turkey's failed coup in July and Washington has said it will extradite him only if Turkey provides evidence, much to the Turkish government's frustration.
Erdogan said Washington had "no excuse" for keeping Gulen, a former Erdogan ally who Turkish officials say has built up a network of followers over decades inside the armed forces and civil service to take over Turkey.
"If the U.S. is our strategic ally and our NATO partner … then they should not let a terrorist like Gulen run his organization," Erdogan said, in an interview on the sidelines of the annual gathering of world leaders at the United Nations.
Erdogan said an initial three months state of emergency, declared in the wake of the coup, could be extended if necessary.
Critics say extending the state of emergency will give Erdogan a freer hand to limit or suspend freedoms, to bypass the parliament as well as taking swift measures against his opponents.
"It can be extended for three months or one month or even more … Gulen's people have infiltrated everywhere … we will continue to identify and arrest the plotters … extending the state of emergency will help this process," Erdogan said.
Authorities have cracked down on schools, media and businesses run by Gulen since the July coup. Turkey has sacked or suspended more than 100,000 soldiers, police and civil servants since the failed coup on suspicion of links to Gulen's network. At least 40,000 have been detained.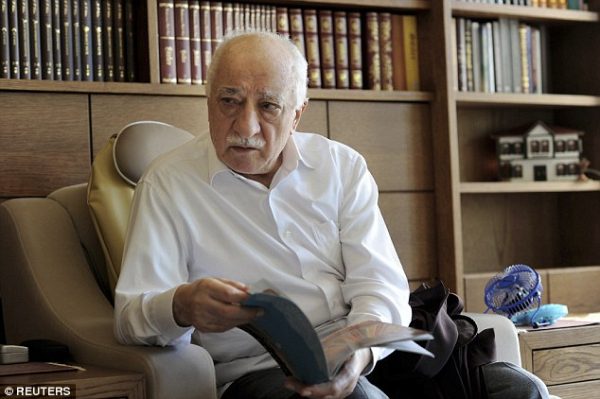 Some of Turkey's Western allies and human rights groups have accused Erdogan of using the putsch and the purge that has followed to suppress any opposition.
Turkey has accused the EU of double standards in criticizing the crackdown while showing hesitation in condemning the coup that killed about 240 people.
Erdogan said the EU had failed to meet its obligations despite Turkey's decades-long efforts to join the trading bloc.
"Turkey has kept its promises regarding the EU membership process … it is a two-way street and the EU should fulfill its promises … We have not concluded this process … we want the EU to be honest about this process," he said.
Turkey's ties with the United States also are strained over Washington's support for the Syrian Kurdish YPG militia, which it considers a terrorist group. The YPG has been among the most effective partners on the ground in the U.S.-led fight against the Islamic State militias.
SYRIA 's ASSAD SHOULD BE REMOVED
Turkey is worried that advances by Syrian Kurdish fighters will embolden Kurdish militants in its southeast, where it has been fighting an insurgency for three decades led by the outlawed Kurdistan Workers Party (PKK).
"Daesh (Islamic State militants) and YPG … are the main source of threat," he said.
Turkey launched its first major military incursion into Syria on early September, saying it was aimed at driving out Islamic State militants (IS).
The Euphrates Shield operation initially targeted IS militias, but most of the focus since has been on checking the advance of U.S.-backed Syrian Kurdish fighters.
"We have been patient… We have not deplored all of our troops to Syria … with the moderate opposition Jerablus was freed," he said, adding that Turkey supported plans to drive IS out of its Syrian stronghold of Raqqa.
"But Turkey will not act unilaterally to liberate Raqqa. We will get involved in actions taken by the (U.S.-led) coalition forces," he said.
Erdogan said no lasting peace could be achieved in Syria without removal of President Bashar al-Assad from power. Turkey is one of the main supporters of rebels fighting to overthrow Assad, and hosts around 2.7 million Syrian refugees.
"The future of Syria should be determined by its own people … Why this killer (Assad) is being backed by some states?," Erdogan said.
"Assad cannot be part of any transitional period … the world should find a solution that does not involve Assad … Syria's territorial integrity should be respected by other countries."
Assad is supported by Russia, Iran and Arab Shi'ite militias, while Sunni rebels seeking to unseat him are backed by Turkey and Gulf Arab states.
REUTERS