LF will not take part in FPM street protests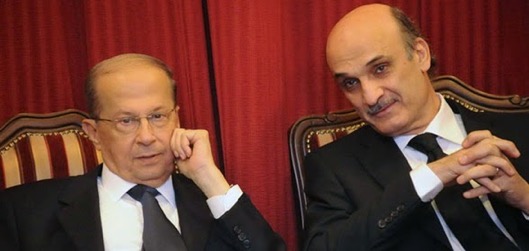 The Lebanese Forces will not take part in the street  protests called by the Free Patriotic Movement unless it sensed that its demand, with regard to agreeing on an electoral law that respects the Christian representation, was not taken into consideration.
Senior LF sources denied media reports claiming that the LF has informed the FPM of their willingness to participate in the street protests under the title of preserving the National Pact.
They said: "The LF will take part  in the  street protests  only in one case, if the agreement with regard to the electoral law was harmed."
The LF has briefed its March 14 allies, namely the Future Movement  of its position, the party went on to say.
Media reports said earlier that the FPM chose to brand its planned street protests  under the title of commitment to the National Pact in order to embarrass its allies, mainly the LF, into participation in them.
 Last week, the Change and Reform bloc announced that it has started mobilizing for street protests on September 28 and October 13 .
FPM chief Gebran Bassil has threatened that the FPM would "topple the government" through street protests if the other parties do not heed the movement's demand regarding "partnership" and the National Pact.
The 1943 National Pact is an unwritten agreement that set the foundations of modern Lebanon as a multi-confessional state based on Christian-Muslim partnership.