Iran's Rouhani hands over NAM presidency to Venezuela's Maduro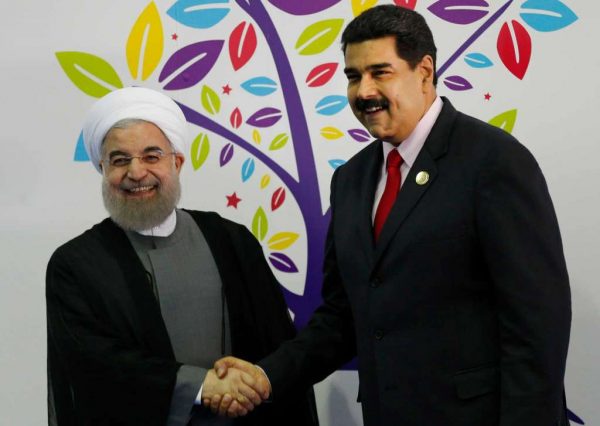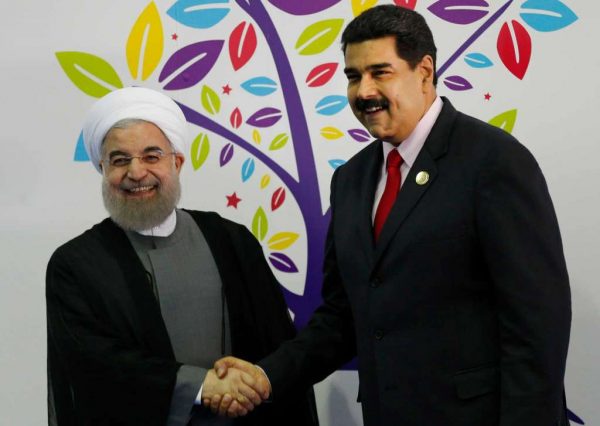 Iran officially handed over the three-year rotating presidency of the Non-Aligned Movement (NAM) to Venezuela at the 17th NAM Summit held Saturday in Venezuela's Margarita Island.
Iranian President Hassan Rouhani congratulated Venezuelan President Nicolas Maduro, saying that as NAM's head until 2019, he could "count on the support of the Iranian delegation."
Rouhani highlighted the challenges facing the world today, including the struggle of smaller countries to forge an independent path despite pressure from global powers.
Maduro underscored the movement's importance as a bloc that champions equality between states and rejects domination by a single power.
"With the emergence of new blocs of power and the rise of a new global geopolitics, our movement … is gaining strength," said Maduro.
NAM was founded in Belgrade in 1961. Its members share the goals of fighting imperialism, colonialism and oppression, but are not formally aligned.
Low turnout of foreign leaders

The cash-strapped Venezuela reportedly spent more than $120 million in preparation for the summit, despite much of the country suffering from major food shortages and inflation soaring into the triple digits.
However, the meetings have been marred by demonstrations and a very low turnout of foreign dignitaries.
The previous summit held in Iran in 2012 was attended by 35 heads of state from the 120-nation bloc. However, only eight heads of state confirmed their attendance for this year's summit on the island of Margarita.
Among the leaders that did attend were Zimbabwe's Robert Mugabe, Iran's Hassan Rouhani and Palestine's Mahmoud Abbas. Heads of state from Venezuela's regional allies Cuba, Ecuador and Bolivia also attended the summit.
One notable absentee was Indian Prime Minister Narendra Modi. This is only the second time in 55 years that the country's head of state has missed the summit.
Opposition leader Henrique Capriles jumped on the low attendance figures, pointing out that it signaled Maduro's increasing isolation. "Millions of dollars of Venezuelans' money spent for the government's ego," he said. "Many of the countries didn't come to the show!"
Xinhua/ Reuters