Obama says he doesn't take Duterte's comments personally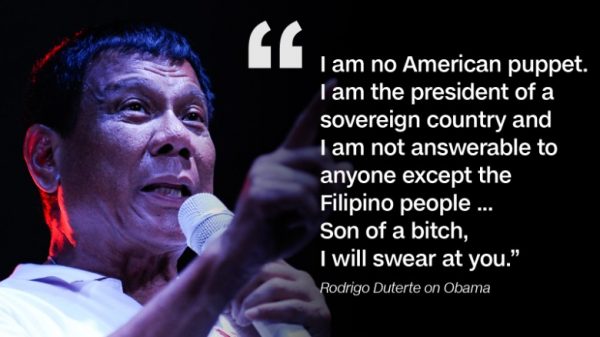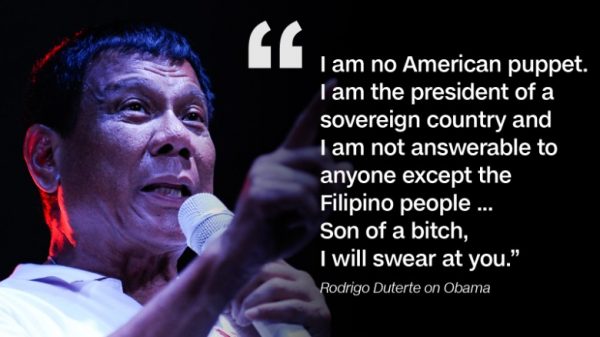 It seems like all is well with President Rodrigo Duterte and United States President Barack Obama.
Obama on Thursday said he did not take profanity-laced comments by Duterte as a personal attack on him.
"As I said when I was asked about this in China, I don't take these comments personally because it seems that this is a phrase he's used repeatedly, directed at the Pope and others and so," Obama said.
"I think it seems to be just a habit, a way of speaking for him," he added.
Obama added that he doesn't expect the controversy to affect the relationship of the two countries.
Obama also confirmed that he had an interaction with Duterte on Wednesday night as initially reported by Malacanang officials.
"I did shake hands with President Duterte last night. It was not a long interaction. And what I indicated to him is that my team should be  meeting with his and determine how we can move forward on a whole range of issues," he said.
Duterte and Obama were supposed to formally meet Tuesday afternoon in Vientiane, Laos at the sidelines of the Association of Southeast Asian Nations (ASEAN) Summit. The White House, however, cancelled the talks after Duterte's profanity-laced rant after being asked about the possibility of discussing human rights concerns with Obama.
Obama spoke up about the issue on Thursday.
"We want to partner with the Philippines on the particular issue of narco traffickers which is a serious problem in the Philippines, it's a serious problem in the United States and around the world. On that narrow issue we do want to make sure that the partnership we have is consistent with international norms and rule of law," said Obama.
GMA/Reuters