3 more Hezbollah fighters including a commander killed in Aleppo area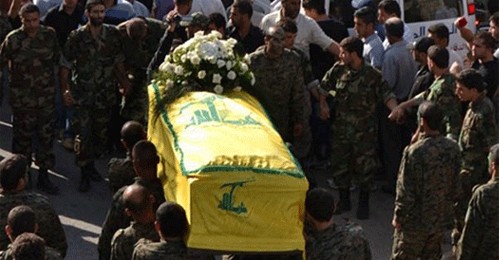 Military sources revealed to "Sky News Arabia," on Friday that 3 Hezbollah fighters , including the party;s Aleppo commander and about 10 Syrian troops were killed in Ramouseh area south of Aleppo in battles with the Syrian armed opposition.
The sources said that the government forces were killed during failed attempts to retake the area , while Hezbollah fighters were killed on the front line in the city by thermal missile. The Syrian troops were backed by Russian air strikes
Syrian Government troops and Iranian backed Shiite militias are still trying to retake areas controlled by the armed opposition in Ramouseh of Aleppo.
SKY NEWS Arabic