Turkey expels nearly 1,400 personnel from armed forces: Anadolu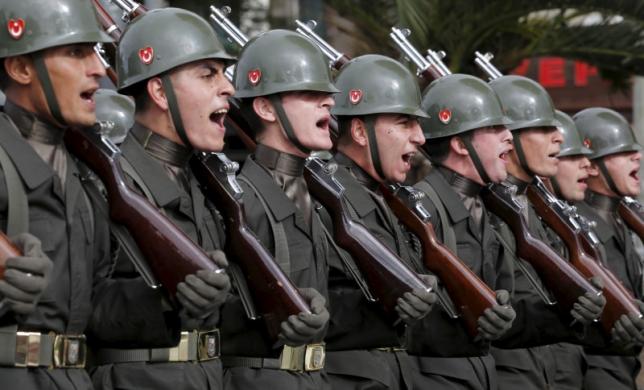 Turkey has dismissed 1,389 personnel from the armed forces for suspected links to the U.S.-based cleric it blames for orchestrating a failed coup, state-run Anadolu Agency reported on Sunday.
It gave no other details. The report comes hours after President Tayyip Erdogan said he planned several changes to the armed forces, including shutting military academies, steps designed to bring the military firmly under government control.
Turkey blames followers of Fethullah Gulen, a Muslim cleric who has lived in self-imposed exile in the United States for years, for the July 15-16 abortive putsch. Gulen has denied the charges and condemned the coup.
REUTERS