Doctors tell of 'horrifying' conditions in Aleppo as medical supplies run out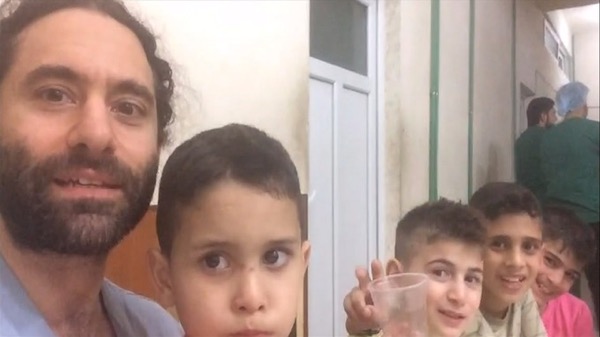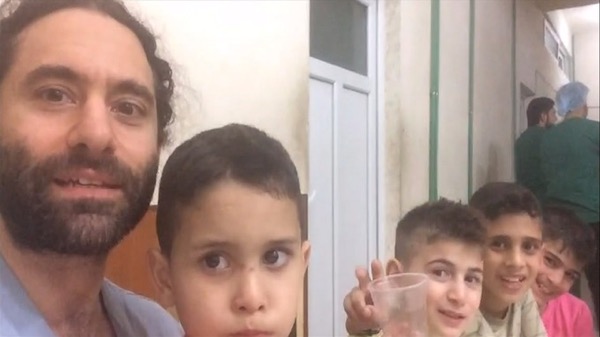 Medical staff trapped in the Syrian city of Aleppo are starving as they work round the clock to treat patients with medical supplies which may run out in just two weeks.
Here two doctors told ITV News what conditions are like in the war-torn country as they struggle to do their jobs with the constant threat of being bombed.
American doctor Dr Samer Attar, who is now back in Chicago, worked in an underground field hospital in Aleppo.
He said the conditions he witnessed there were "brutal and horrifying" and that they would only worsen with the closure of Castello Road – now the only aid route into Aleppo.
"Right now that road has been cut off by the Syrian government, that was the last remaining humanitarian supply route into eastern Aleppo.
"The doctors I've been speaking to say they have no food, no fuel, no medicines to last them the next month.
"A neurosurgeon I know texted me to he hasn't eaten anything for the past few days other than dried dates whilst working around the clock.
"He has to perform massive brain operations on patients and he is trapped. No one is coming to relieve him."
Dr Attar said medics were in constant fear of hospitals being bombed.
In five years, more than 700 medical personnel have been killed.
And in the last week alone there were six air strikes against hospitals with the most recent attack on a maternity unit.
Dr Attar said: "Sometimes the missiles would land so close that my ears would keep ringing and the hospital would shake and vibrate.
"Then came the screams and sirens. It would be mass chaos and confusion.
"People seeking treatment or seeking their families. Dead bodies, blood, limbs everywhere.
"These are routine attacks are a fraction of what the syrians have to deal with every day.
"Doctors in Syria are very resilient, they have found way to cope but it is exhausting.
"Those doctors left now in Aleppo have been sieged there with no way in or out."
Dr Hamza, who is currently working in Aleppo, told ITV News that just 30 doctors remain in the city responsible for treating a population of 350,000.
He said his hospital was targeted in April 27 killing 50 people, including three medical staff and 40 in the building next to it.
"We are frightened for that to happen again at any moment on any day," he said.
He added that out of eight medical centres, two have been damaged by strikes putting further pressure on personnel.
Amnesty International says that Russian and Syrian airstrikes have been targeting homes and hospitals in Aleppo for months.
And aid agencies warn the humanitarian situation in eastern Aleppo is a "ticking clock" after regime forces blocked Castello Road, the only aid relief route for the city.
Doctors Without Borders warned: "If attacks on medical facilities don't stop soon there will be no medical services in east Aleppo."
UN Special Envoy for Syria Staffan de Mistura said there were now only "two or three" weeks worth of supplies left.
Amnesty said that the al-Sakhour, al-Shaar and al-Fardous neighbourhoods of Aleppo have sustained daily aerial attacks over the past 10 days.
According to the Syrian Network for Human Rights, 99 civilians – including 25 children, 16 women and 58 men – were killed in Aleppo between 10 July and 23 July by Syrian government forces, with 14 killed on the Castello Road.
ITV