Brazilian police arrest a former Lebanese Hezbollah member before Olympics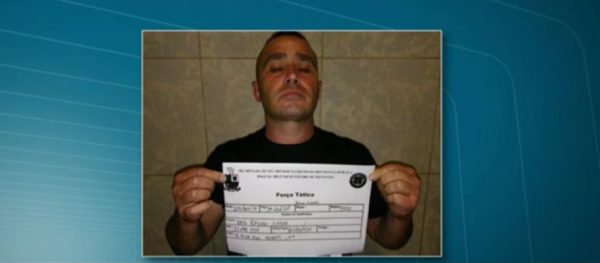 In a continued roundup of suspects linked to terrorism ahead of the Rio Olympics, Brazilian police have announced the arrest of a Lebanese man who was a former member of the militant group Hezbollah and wanted for drug trafficking.
Fadi Hassan Nabha, 42, was arrested late on Thursday at his home in Caieiras, a suburb of São Paulo, on orders from the justice ministry that has been seeking to expel him from Brazil, a spokesman for the military police said.
"We have been looking for him since May because he was wanted for drug traffic, not terrorism," the spokesman, Augusto Roque, told Reuters. Nabha had served in Hezbollah's special services and had weapons and explosives training, he said.
Nabha, a Lebanese citizen, had been on Interpol's wanted list since 2013 for drug trafficking. Brazil's federal police declined to comment on his connection to Hezbollah.
The Olympic Games will open next Friday in Rio amid heightened security measures and concerns about Islamist violence following attacks in European cities.
Brazilian authorities have particularly stepped up arrests and monitoring of anyone suspected of links to the Islamic State militant group as opposed to Hezbollah, a separate organization whose support comes from a different geographic region and a different branch of Islam.
On 21 July, Brazil arrested 10 people suspected of belonging to a poorly organized group that supports Islamic State and discussing terrorist acts during the Olympic Games. It has subsequently detained two more suspects in the case.
In an earlier arrest on Thursday, police arrested a man, Chaer Kalaoun, 28, in the state of Rio on allegations of posting apologies for Islamic State after monitoring his online activity.
The man's lawyer denied Kalaoun had any ties to terrorist groups and said police had also detained him before Brazil hosted the World Cup in 2014 on charges of illegal possession of firearms.
South America's first Olympics kick off on 5 August with some 500,000 visitors expected to travel to Brazil. Authorities are on high alert following attacks in France and Germany in recent weeks.
The Guardian