Australian Kidnap scandal: Whittington is free on bail but stuck in Lebanon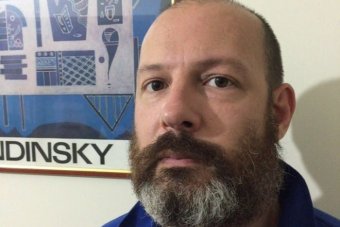 ADAM Whittington is free on bail but stuck in Lebanon after a judge issued orders preventing him from exiting the country, leaving his Australian mother distraught.
"I don't know when I'll ever see him," Georgina Whittington, 65, told News Corp from her Gold Coast home. "This is why deep down I knew I shouldn't have got my hopes up."
The ex-Australian soldier behind the failed 60 Minutes' child-snatch operation in Beirut was freed from his cell two days ago but appears to have been caught up in judicial intrigues.
After being granted bail last week and told he could go home to his wife and two sons in Sweden, a separate judge, Hassan Hamdan from the Baadba Justice Palace, issued the orders blocking his departure.
Mr Whittington, 40, issued a voice statement through his lawyer, Joe Karam, indicating his ordeal was far from over.
"For two days now I have been free but I am not home with my family," Mr Whittington said, while thanking his legal team and British and Australian consular officials.
"I have and still am confident that justice will prevail with the assistance of Lebanese independent judges."
"At the moment the most important thing is to get home to my family, especially to my boys, who believe their dad is never coming home."
In what seemed a stark message to Channel Nine, he concluded: "The truth is coming very soon — Adam Whittington."
Mr Karam is expected to contest Judge Hamdan's ruling tomorrow.
Mr Whittington was paid $115,000 by 60 Minutes to help Brisbane woman Sally Faulkner recover her kids Lahela, 5, and Noah, 3, whom she sent to Beirut for a holiday to her estranged husband, Ali Elamine. He failed to return them.
The April street-side heist was caught on street TV and the operation quickly unravelled. Mr Elamine was able to immediately track his ex-wife from her emails and pass the information to police.
The entire group, including Mr Whittington and three accomplices, the 60 Minutes crew and Ms Faulkner, were arrested. Channel Nine was able buy Ms Faulkner's and the crew's release after a short jail spell by paying Mr Elamine not to press charges.
Mrs Whittington said the news was devastating after she thought the bail hearing meant her son was free to leave.
"I was so happy but there was a part of me inside that knew I shouldn't have let myself be that excited," she said. "I want to hug my little boy.
"I've gotten used to living with this awful feeling and having nightmares that feels like rats are crawling all over me. When I finally got some relief it was taken from me again."
Channel Nine declined to comment, saying the matter was still before the courts.
A dual Australian-British citizen, Mr Whittington claimed 60 Minutes abandoned him after he was arrested. He had labelled the same accusation at the Australian government, though softened that in his statement.
He entered Lebanon on his British passport, meaning he became a consular problem for Britain.
It is understood his three colleagues, British national Craig Michael and Lebanese men Khaled Barbour and Mohammed Hamza, are still trying to raise bail.
NEWS.COM .AU.