Lebanese senior citizens get health care boost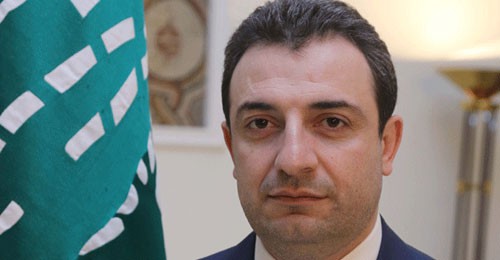 Minister of Health Wael Abu Faour launched a new programme on Tuesday, pledging to raise the health care coverage for Lebanese citizens who are 64 years and above from the current 85 per cent to 100 per cent.
The announcement made at the Grand Serail [Government House] — where Prime Minister Tammam Salam, Minister of Finance Ali Hasan Khalil, Chair of the Association of Private Hospitals Sulaiman Haroun and several other officials were in attendance — surprised most, though this was the second major initiative made under Abu Faour's stewardship. Earlier, the "Comprehensive Primary Health Care Project" was launched as a prelude towards Universal Health Coverage that confronted various legal drawbacks.
Although many citizens received full or partial coverage under the National Social Security Fund (NSSF), most of the elderly who would henceforth receive this additional benefit — including expensive hospital care — did not qualify for NSSF funding, because of past employment irregularities.
According to Abu Faour, the 15 per cent extra contributions to health care provisions will amount to approximately $11.3 million per year, which will be drawn from the regular budget.
In 2015, an estimated 169,635 Lebanese over the age of 64 required hospitalisation, which added significant financial burdens for those who could ill afford them. While Lebanon boasts first-rate health care facilities, these tend to be expensive, even if those who can afford to purchase private health insurance can ensure unobstructed access. Those who are socially and economically squeezed, however, and who are not covered by the NSSF, are hit the hardest, which is what this new proposal intends to rectify.
Interestingly, while significant progress was recorded in health expenditure as a percentage of GDP, which stood at 12.4 per cent in 1999 but fell to 7.2 per cent in 2012, Beirut still faced the burden of providing health coverage for over two million citizens in 2015. The 169,635 that required hospitalisation represented 8 per cent of those covered, and the additional costs involved were deemed eminently reasonable even if Minister of Finance Ali Hasan Khalil expressed hesitation regarding the project's long-term viability. Whether his concerns stemmed from the possibility that some citizens who did not qualify for this type of specific coverage — being at least 64, not covered by the NSSF or by private insurance — would exploit the initiative to receive free care was difficult to determine.
"We are in front of a bold move that carries a lot of risks and difficulties," he noted, adding: "What we are setting forward isn't easy and starts basically with the need for a primary health system that specifies which cases should be transferred to hospitals."
Abu Faour promised to introduce stringent regulations to prevent potential fraud or abuses, while Prime Minister Tammam Salam praised the effort. "We hope that this project will succeed, be confirmed, and will be continued in all other health fields," he hammered, though the actual mechanics to implement the proposal necessitated executive (government) and legislative (parliament) approvals and, eventually, the signature of a president.
According to the Ministry of Health Director-General, Walid Ammar, the annual costs for "acute care [of the total admissions reached] $231.6 million" in 2015, though expenditures allocated to those above 64 were only $71 million, of which those eligible paid 15 per cent.
How to prevent fraud and/or abuses was the next challenge to overcome, even if regulations could easily be created to discourage people from engaging in such behaviour or for those who currently have private health insurance from cancelling them once they reached the mandatory cut-off age.