Newly appointed US envoy vows to continue American support to the Lebanese army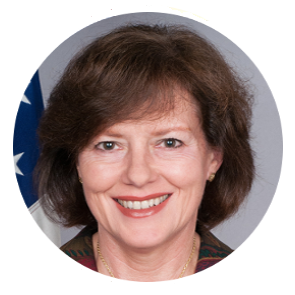 The newly appointed U.S. Ambassador to Lebanon Elizabeth Richard Tuesday vowed to continue supporting the Lebanese Army and preserve the country's stability and security.
She made the remarks during a meeting with Prime Minister Tammam Salam, according to the PM's press office.
"We are working to support a brighter future for the Lebanese people, and Washington will continue to stand by the Lebanese in overcoming challenges," Richard said.
Richard said that the U.S. is and will continue to be the number one security partner for Lebanon.
According to remarks published Tuesday in the Lebanese newspaper Al-Joumhouria, a top U.S. military official hinted toward increasing aid to Lebanon during a meeting Monday.
Joumhouria said Lebanese Army Commander Gen. Jean Kahwagi was informed of the plans during a meeting with Richard and the U.S. Central Command Land Forces Commander, Lt. Gen. Michael Garrett.
Garrett renewed U.S. support for Lebanon's military institution and hinted toward plans to increase aid to the country. While praising the Lebanese Army's efforts in the "war on terror," Garrett expressed U.S. commitment to preserving stability in Lebanon.
According to the U.S. Embassy, the United States had presented Lebanon with security aid worth $1.4 billion since 2005.