U.S., Turkey on a collision course over deportation of Turkish Cleric Fethullah Gulen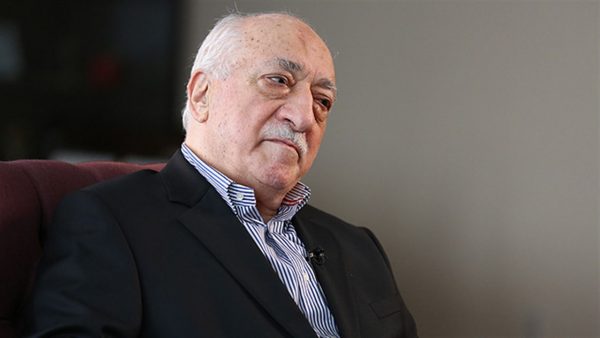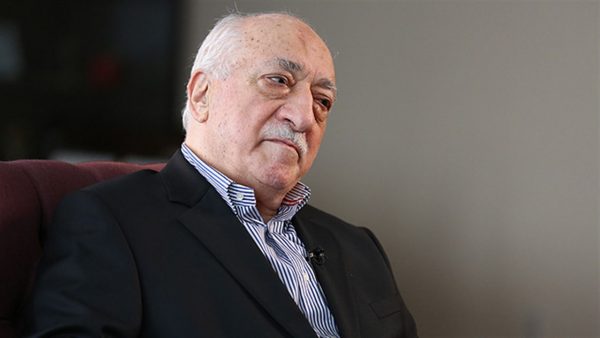 The Obama administration appeared to be on a collision course with a key ally after Turkish President Recep Tayyip Erdogan demanded the extradition of an aging cleric living in the U.S. whom he accused of orchestrating Friday's failed coup.
Turkish government officials on Saturday said Turkey would view the U.S. as an enemy if the Obama administration doesn't hand over Fethullah Gulen, a reclusive but influential Turkish cleric who has lived in self-imposed exile in Pennsylvania for nearly two decades.
"Any country that stands behind him is no friend of Turkey, is engaged in a serious war with Turkey," Prime Minister Binali Yildirim said from his office in Ankara. Mr. Erdogan, in televised remarks from Istanbul, made a personal appeal to President Barack Obama.
"Today, after this coup attempt, I'm once again calling on you, I'm saying: Extradite this man in Pennsylvania to Turkey now," he said.
Secretary of State John Kerry responded sharply, telling Turkish Foreign Minister Mevlut Cavusoglu in a phone call Saturday that "public insinuations or claims about any role by the United States in the failed coup attempt are utterly false and harmful to our bilateral relations," said John Kirby, the State Department's spokesman.
Mr. Kirby said Mr. Kerry told his Turkish counterpart that the U.S. would be willing to assist authorities in Ankara investigating the uprising but said the U.S. also "urged restraint by the Turkish government and respect for due process—and its international obligations—as it investigates and uncovers additional information about those involved."
The unusual exchange exposed longstanding tensions between the two governments over a range of issues spanning civil liberties, governance and the international campaign against the Islamic State extremist group, which were forced to the surface in the wake of the coup attempt.
Turkish officials, describing the same conversation, said Mr. Kerry spoke with Mr. Cavusoglu to discuss the legal process regarding Mr. Gulen's extradition to Turkey. An extradition request is expected to be submitted to the Justice Department, although Mr. Kerry said Saturday the U.S. hadn't received one yet. He didn't rule out a possible extradition, telling reporters in Luxembourg on Saturday that the U.S. would weigh any evidence provided by Ankara.
The Justice Department refused to comment.
A onetime ally of Mr. Erdogan in fighting to separate the military from politics, Mr. Gulen maintains a significant following in Turkey, preaching a message of tolerance. His residence in the U.S. has long been a point of tension for Turkey.
Mr. Gulen, in a rare press briefing at his compound in Saylorsburg, Pa., denied he played any role in the coup and charged Mr. Erdogan with staging it himself to strengthen his power and weaken the military's. He said he believes he would face persecution if forced to return to Turkey.
In a separate statement emailed by a spokeswoman, Mr. Gulen denounced the overnight coup attempt and said he and his followers have long rejected interference by the military in civil affairs.
Turkey's elected government reasserted control Saturday after an attempted coup by factions of the military left more than 250 people dead.
Mr. Gulen, meeting with reporters, said his religious movement wasn't involved in the coup attempt. In a video of the meeting released by the New York Times, a man appearing to be a physician measured Mr. Gulen's blood pressure, possibly to point out the cleric's ailing health.
"I don't know if they are my followers, but because of all things that have taken place (in Turkey) they may have been sympathetic…But honestly, I don't know any of them," Mr. Gulen said in the video, shown apparently sitting in the living room of his home.
President Erdogan on Saturday likened the Gulen movement to "a tumor" within the military and the state.
"Now this tumor is being removed," Mr. Erdogan said in a statement.
Since Friday, some 3,000 alleged followers of the Gulen movement who participated in the failed putsch have been arrested, a senior Turkish official said. Meanwhile, Turkey's top judicial board purged 2,745 judges and authorities detained two Constitutional Court judges, as well as some prosecutors, for alleged links to Mr. Gulen's network, according to Turkish officials.
While Mr. Erdogan has repeatedly called on the U.S. to either arrest or return Mr. Gulen to Turkey, Turkish officials haven't yet filed a request to their American counterparts for the cleric's extradition. The imam, who has been living in the U.S. since 1999, is already on trial in absentia for plotting to overthrow the government.
State-run Anadolu news agency reported two days before the coup attempt that prosecutors in Ankara had prepared a file formally requesting Mr. Gulen's extradition, after a more than 1,400-page indictment was approved by a court in Istanbul, issuing an arrest warrant for him.
Turkey has long chafed at what it sees as a NATO ally's unwillingness to return a man that Ankara considers a national security threat.
Mr. Gulen was once a close ally of Mr. Erdogan. After Mr. Erdogan's party swept to power in 2002, the two men pushed reforms in lockstep to democratize Turkey, which culminated in membership talks with the European Union in 2005. During their partnership, prosecutors and judges allegedly affiliated with Mr. Gulen's movement jailed hundreds of retired and active military officers who had been indicted with seeking to topple Mr. Erdogan's government.
But in recent years, the former allies have fallen out over foreign policy, security and domestic politics. Mr. Gulen has criticized in increasingly harsh terms Mr. Erdogan's crackdown on opposition parties.
Their strained partnership ruptured in December 2013, when prosecutors filed corruption charges against Mr. Erdogan's allies. Those charges, which the Turkish leader decried as a coup plot, were later dropped.
In recent years, prosecutors have pursued cases against hundreds of Mr. Gulen's followers in Turkey on national security charges, often targeting people in the judiciary, police and business worlds.
Still, the Turks haven't presented Washington with evidence against Mr. Gulen that would be admissible in a U.S. court or stand up to a judicial hearing for extradition, U.S. officials have said.
Turkey has been going after Mr. Gulen and his network in U.S. courts too, so far with little success.
Last month, a judge in Pennsylvania dismissed a lawsuit brought on behalf of the Turkish government on the grounds that the U.S. didn't have jurisdiction in the case. The connection between Mr. Gulen's conduct in the U.S. and the alleged human-rights abuses in Turkey against the plaintiffs are "circumstantial and tenuous," U.S. District Judge Robert Mariani said on June 30.
Cemalettin Hasimi, chief adviser to Turkey's prime minister, said in an interview Saturday that the government is focused on finishing a dossier of evidence to give to Washington seeking a speedy extradition.
"This coup attempt has escalated the issue to a whole new level," Mr. Hasimi said.
Robert Amsterdam, a lawyer who is acting on behalf of the Turkish government in numerous complaints brought against Mr. Gulen in the U.S., said he knew of "indications of direct involvement" by Mr. Gulen in the coup attempt from his Turkish intelligence sources, but he declined to provide additional information.
Mr. Amsterdam said he understood that an extradition request from Turkey to the U.S. for Mr. Gulen's return was within days of happening.
Some officers allegedly affiliated with the coup have been named publicly, and Turkish officials say they are working on a chart outlining the network of traitors. They said initial findings overlap with evidence against Mr. Gulen and his networks that are being investigated by Turkish authorities.
Who is Fethullah Gulen?
Glen is a reclusive cleric who leads a popular movement called Hikmet.
The 75-year old imam went into self-imposed exile when he moved from Turkey to the United States in 1999 and settled in Saylorsburg, Pennsylvania.
Supporters describe Gulen as a moderate Muslim cleric who champions interfaith dialogue. Promotional videos show him meeting with Pope John Paul II in the Vatican in the 1990s. He also met frequently with rabbis and Christian priests in Turkey.
Gulen has a loyal following — known as Gulenists — in Turkey, who all subscribe to the Hizmet movement.
Hizmet is a global initiative inspired by Gulen, who espouses what The New York Times has described as "a moderate, pro-Western brand of Sunni Islam that appeals to many well-educated and professional Turks." Nongovernmental organizations founded by the Hizmet movement, including hundreds of secular co-ed schools, free tutoring centers, hospitals and relief agencies, are credited with addressing many of Turkey's social problems.


The preacher and his movement also spawned a global network of schools and universities that operate in more than 100 countries.
In the United States, this academic empire includes Harmony Public Schools, the largest charter school network in Texas. In 2011 the Texas Education Agency (TEA) rated 21 of the 33 Harmony schools as "Exemplary" or "Recognized." In 2011 the system received over US$ 100 million in taxpayer funds.
Within Turkey, volunteers in the Gulen movement also own TV stations, the largest-circulation newspaper, gold mines and at least one Turkish bank.
WSJ/YL