Bastille day massacre: What we know so far about the terror attack suspect 'Bouhlel'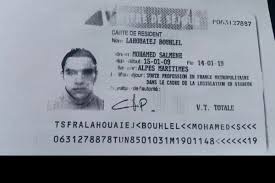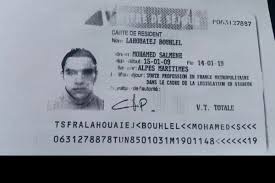 Who is Mohamed Lahouaiej Bouhlel?
Lahouaiej Bouhlel was a 31-year-old French-Tunisian delivery driver known to police who is reported to have driven a 19-tonne white Renault lorry into crowds gathered for Bastille Day celebrations in the French Riviera city of Nice, killing 84 people. His identity as the driver has not been confirmed by the French police.
The perpetrator of Nice's worst ever terror attack was reportedly a married father of three who neighbours described as a "loner" with a George Clooney haircut.
What do we know about his background?
According to several French reports, Bouhel was born in Tunisia in 1985 and had a French residency permit. Police raided his flat, where he reportedly lived alone, in the Abattoirs area of the city on Friday morning.
According to Tunisian security sources, Lahouaiej Bouhlel hailed from the Tunisian town of Msaken, which is close to the seaside city of Sousse, where 38 people, including 30 Britons, were gunned down by terrorists in June 2015.
French television station BFM TV reported that he was a divorced father of three who had become depressed following the breakdown of his marriage.
Neighbours told the channel he was not particularly interested in religion, adding that he preferred girls and salsa.
They said that he had been unhappy since he divorce, and that he suffered from financial problems.
Neighbors described him as "depressed and unstable, even agressive" of late. They put this down to his "marital and financial problems".
One told BFM TV he was "more into women than religion".
"He (didn't) pray and like(d) girls and Salsa," according to BFM's crime correspondent.
Jasmine, 40 said: "He was rude and bit weird.
"We would hold the door open for him and he would just blank him. He kept himself to himself but would always rant about his wife. He had marital problems and would tell people in the local cafe. He scared my children though."
She added: "He was very smart with the same haircut as George Clooney."
Sébastien, a neighbour, said he "didn't have the apparence of a religious person and was often in shorts, sometimes wearing 'security' shoes". Another neighbour, Anan, said that she found him shifty and described him as "a good-looking man who eyed up my two girls too much".
One resident told the Telegraph: "He was quiet and moody. I did not know whether he was a Muslim. I think he had a motorbike."
A woman living in the same block said: "I hardly knew him, but from what I could see he seemed very weird. He lived alone. He said very little to anyone and wasn't very polite. He wouldn't hold the door open for you."
Criminal record
He was known to the police for assault with a weapon, domestic violence, threats and robbery but had no previous convictions for terrorism.
Investigating sources said his last appearance in a criminal court was as recently as March and had previous convictions for armed theft, conjugal violence and threatening behaviour. Despite this, he had no known links with terrorism and was not under surveillance.
According to BFMTV he had also recently caused an accident after falling asleep at the wheel while working as a delivery driver, and was taken into custody following the incident.
Did he work alone?
Police are searching for any accomplices to the attack, which appears to have been premeditated. They found a pistol, a larger gun, and a number of fake weapons and grenades in his vehicle after the attack.
It is believed he may have hired the lorry on Wednesday night and boarded it "in the hills of Nice" before driving down to the promenade, according to CCTV footage.
Telegraph.uk