Trump said in 2008 Hillary Clinton would 'make a good president'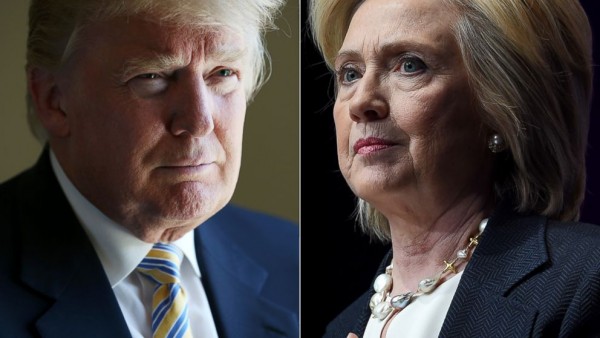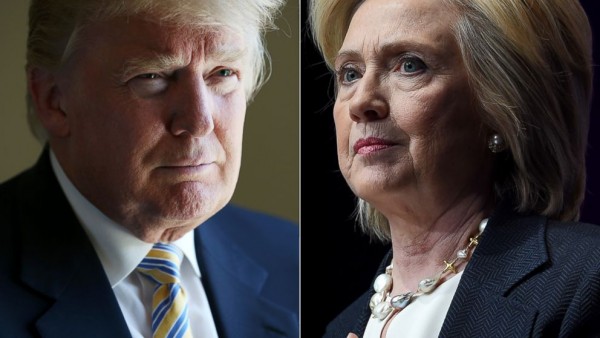 Donald Trump is attacking Hillary Clinton these days, but eight years ago, in the midst of the 2008 Democratic primary race, he said she would "make a good president" and a lot of people thought pairing her with Barack Obama would be a "dream ticket."
His kind words for Mrs. Clinton came in a previously unreported clip from "Trumped!," a syndicated radio feature that aired from 2004 to 2008 and consisted of a daily commentary of about 60 seconds from the real-estate mogul.
On the radio feature, a little-known chapter in Mr. Trump's media career, he presented his thoughts about everything from tattoos—he didn't like them—to Michael Jackson's child-molestation trial, in which he sided with the late pop star.
His comments were sometimes light-hearted, but Mr. Trump also weighed in on politics and policy matters, illuminating how some of his views have evolved or reversed since he began his presidential run.
The Wall Street Journal tracked down a handful of "Trumped!" audio clips—fast-paced affairs that start with his signature "Money, Money, Money, Money" theme music. It also located nearly 200 full and partial transcripts of the radio commentaries on archived webpages. Over the four years, Mr. Trump would have made about 1,000 radio appearances, based on his schedule.
Until now, none of the audio clips have surfaced publicly during the campaign. "I've had every news outlet you can imagine wanting to talk," said Mary Jo DiLonardo, the radio feature's executive producer, who added she had no copies. Hear some of the clips here.
Premiere Networks, a unit of iHeartMedia Inc., which syndicated the show, said it didn't own the copyright and referred questions to Mr. Trump's campaign. Mr. Trump's campaign didn't respond to questions about the broadcast.
In comments that presage recent controversies over Mr. Trump's attitude toward women, he suggested in the radio commentaries that marriage made a pop star less sexy, expressed incredulity over a college chastity club and said he was surprised to hear that most women disapproved of one-night stands. "I thought today's women were independent and had a lot of sexual freedom," he said in April 2006. "Well, I guess they fooled me."
As a candidate, Mr. Trump has offered shifting proposals to bar Muslims from entering the U.S. and expressed concern that some immigrants might want to bring Islamic Shariah law to the U.S.
In one 2008 segment of "Trumped!," Mr. Trump recounted the story of a Saudi man who obtained a divorce outside the courts on the grounds that his wife had been alone with a man—a presenter she watched on television.
"There are a lot of male chauvinists in this country who really agree with what's going on over there," Mr. Trump said in a clip. "Men in Saudi Arabia have the authority to divorce their wives without going to the courts. I guess that would also mean they don't need prenuptial agreements." Added the twice-divorced Mr. Trump: "No courts, no judges. Saudi Arabia sounds like a very good place to get a divorce."
In the early 2008 broadcast on Mrs. Clinton, aired as she and Mr. Obama still were dueling for the Democratic nomination, Mr. Trump said that "at least one member of [Mr. Obama's] team said Clinton would make a good vice president. Well, I know her, and she'd make a good president or a good vice president."
He continued: "A lot of people think a Clinton/Obama or Obama/Clinton pairing would be a dream ticket in November." Mr. Trump's prior support for Mrs. Clinton is well known. He donated to her 2008 campaign and has backed other Democrats at times. He has said that as a New York businessman, he needed to curry favor with his senator.
Their relationship predated her time in the Senate, however. In his 1997 "The Art of the Comeback," Mr. Trump included a photo of Mrs. Clinton with him and his sons and called her "a wonderful woman who has handled pressure incredibly well."
On the radio, Mr. Trump in 2005 praised New York Democrat Charles Schumer as a "great senator" who had "a lot of common sense," according to an archived webpage. He backed Mr. Schumer's criticism of a policy, then just reversed, that led to states reimbursing paroled rapists and sex offenders for Viagra.
"Trumped!," which Mr. Trump recorded from his desk, was carried on several hundred stations. "I'm going to be joining you weekdays from my office in Trump Tower," he said in an audio promo. "It's my window on the world where I see everything, hear everything, and I'll dish it out."
Make sure to listen, he said, "or you're fired," in an allusion to his reality-TV show "The Apprentice." He frequently devoted radio airtime to discussing his contestants. He also dispensed business advice and expounded on social issues.
Mr. Trump in a 2008 radio commentary opposed a West Virginia move to allow hunting-education classes in schools. Taking the same position as gun-control advocates, he called it a "dangerous risk," according to an audio copy obtained by the Journal, and said: "We hear way too many stories about school violence, so the thought of voluntarily putting guns in the classroom seems like a really bad plan."
As a candidate, Mr. Trump, now the presumptive Republican nominee, has taken a strong gun-rights stance. He said earlier this year that "trained teachers should be able to have guns in classrooms." He called for elimination of some gun-free zones near schools, scaling back a pledge to abolish them.
A frequent topic of the radio broadcasts was sex and women. In one segment, Mr. Trump advised men to do more chores around the house because psychological research showed they would get more sex from their wives. Commenting on women in the workplace in another segment, he said he had "very attractive" women working for him, but "they wouldn't be there if they couldn't do their jobs very well."
In March 2005, he said the recently wed Britney Spears had fallen off a "sexiest women" list after rating No. 1 the prior year. "She has gone down, there's no question about it," he said. "That's what a marriage can do for you." Mr. Trump rated the sexiness of female celebrities in an April 2006 segment. Actress Keira Knightley was "unbelievable"; tennis star Maria Sharapova was "truly unbelievable."
He devoted a September 2004 segment to the partisanship of sexual prowess, highlighting findings that didn't favor the GOP. "Who has more fun than blondes?" he asked, according to one partial transcript. "Democrats, if you believe a new poll. Are Democrats really better in the bedroom?" He was referring to a poll by Match.com in which respondents overwhelmingly thought Democrats were better lovers than Republicans.
He also dished out advice. Discussing race-car driver Dale Earnhardt Jr., who had taken flak for cursing on television, Mr. Trump offered, "I guess every once in a while you say things that maybe you shouldn't."
WSJ