Lebanon presidential crisis : A flurry of activity ahead of July 13 presidential election session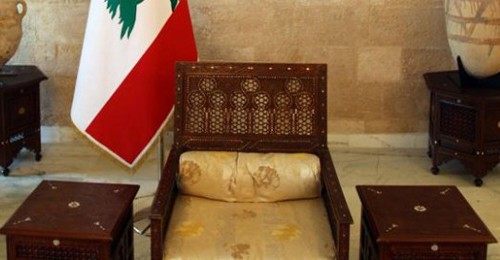 Lebanon is witnessing  a  flurry of activity ahead of  the July 13 presidential election session… Several meetings are planned to overcome  the presidential crisis , a media report said on Monday.
Speaker Nabih Berri and Free Patriotic Movement founder MP Michel Aoun will reportedly meet soon
Another meeting is reportedly also expected between Hezbollah chief Hassan Nasrallah and Marada Movement chief MP Suleiman Franjieh, a media report said on Monday.
An Nahar newspaper quoted  Central News Agency as saying that "Franjieh has recently met in Paris with Saudi Deputy Crown Prince Mohammed bin Salman."
The Saudi side stressed, according to the agency, that "the kingdom does not have a candidate and that it does not also have a veto on any nominee."
"It backs any agreement among the Lebanese but it also voiced concerns that that Lebanon could further come under Iran's hegemony," the agency added.
An Nahar newspaper also reported that FPM chief Jebran Bassil – Aoun's son-in-law – has met with former PM Saad Hariri's close aide Nader Hariri.
Ministerial sources have however noted that "the regional atmosphere is not currently befitting for such settlements, unless we start believing that Lebanon can elect its president without Saudi and Iranian influence."
The reports come in the wake of a series of meetings that were held last week, the last of which was between Hariri and Saudi King Salman bin Abdul Aziz in Jeddah on Saturday.
A suhur banquet has also gathered Hariri and Lebanese Forces leader Samir Geagea at the Center House.
Geagea has also recently met with Progressive Socialist Party leader MP Walid Jumblat.
The Lebanese parliament failed against month  and for the 41st  time in a row to elect a president to replace Michel Suleiman whose term ended on May 25 , 2014.
As in the past sessions the parliament was unable to reach a quorum because the Iranian-backed Hezbollah militant group and its ally MP Michel Aoun's Change and Reform bloc MPs boycotted the session, because they could not reportedly guarantee Aoun's election as a president
Speaker  Nabih Berri  a key ally of Hezbollah postponed the election to July 13th.