Prominent Lebanese-Brazilian businessman wants Brazil and Lebanon to deepen ties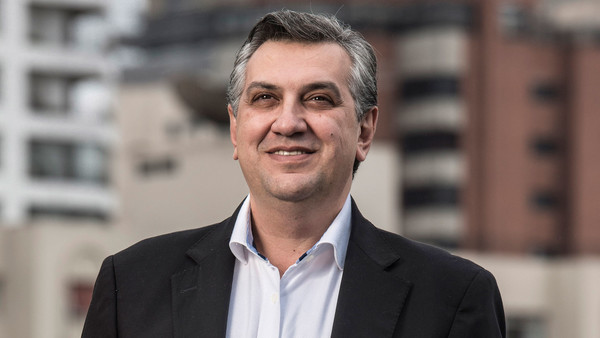 Luis Curi , a Lebanese-Brazilian businessman, is a tireless salesman and negotiator. On learning the FT's photographer needs a new car, the chief executive in Brazil of Chery, the Chinese automaker, breaks off our interview to try to sell him one of the company's most popular hatchbacks, the Celer.
"Just take a test drive! It's an extremely attractive car — a hatchback but with great design . . . a top quality product with the same parts you would find in a GM or Volkswagen car," he says over lunch at a São Paulo steak house. "Not convinced yet? That's because I haven't told you the price yet!"
Mr Curi is one of more than 7m Brazilians with Lebanese ancestry, according to the Brazilian government — a community that is larger than the population of Lebanon itself and which has influenced everything from business to the arts in the Latin American country.
In May, Brazil even gained a second-generation Lebanese immigrant as president. Michel Temer, former vice-president, took over from Dilma Rousseff after she was suspended pending impeachment proceedings, prompting huge celebrations in the northern Lebanese village of Btaaboura where his father grew up. Television images showed villagers waving Brazilian flags and a sequinned belly dancer entertaining the crowds, while one man erased the word "vice" from a sign on a street named in Mr Temer's honour.
Mr Temer's accession is a development that industry leaders hope will strengthen Brazil's trade relationship with the Arab world, which, in spite of the rich cultural ties between the regions, is largely restricted to commodities.
"For more than 25 years now the trade relationship has stayed the same," says Michel Alaby, head of the Arab Brazilian Chamber of Commerce (CCAB). Meat and sugar make up over half of Brazilian exports to Arab countries while fossil fuels and fertilisers account for 90 per cent of imports, according to the CCAB.
Between January and April this year, Brazilian exports to the Arab world totalled $3.46bn, of which 24 per cent went to Saudi Arabia, and roughly 20 per cent each to Egypt and the United Arab Emirates; Lebanon was a mere 1.8 per cent. In the same period, Brazilian imports from the region reached $1.73bn, with 29 per cent coming from Algeria, 20 per cent from Saudi Arabia and 17 per cent from Qatar.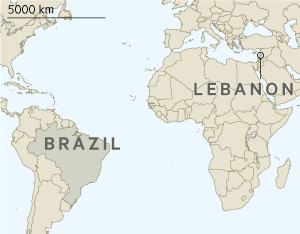 However, Mr Alaby hopes that under Brazil's transitional government the country is more likely to develop new trade with the Arab world and increase exports of manufactured goods. Brazilian investments there and vice versa are also more likely to grow — not because of Mr Temer's ancestry necessarily, but because of his government's efforts to boost international trade, Mr Alaby says.
"With Temer I hope we can go forward with trade agreements, especially at a time when Brazil needs new capital," he says, adding that treaties to avoid double taxation would be vital to the success of the regions' bilateral relationship.
While Brazilian investments in the Arab world are also largely focused on commodities — processed foodmaker BRF, for example, opened a factory in Abu Dhabi in 2014 — he says the market for products such as shoes and cosmetics offers many opportunities for growth. Several Brazilian footwear producers already export to Saudi Arabia.
However, improved bilateral investment, as well as trade, will still largely depend on Brazil's ability to pull itself out of its deep economic and political crisis, says Otto Nogami, an economics professor at São Paulo's Insper business school. While investors may prefer Mr Temer's transitional government to that of the Workers' Party (PT) under Ms Rousseff, they are also aware it is only a temporary administration, he says: "There is so much uncertainty . . . foreign investors are postponing their investments to see what will happen with the country first."
Before tucking into a prized cut of beef, Mr Curi says that business runs in the genes of his Lebanese family. "Lebanese Brazilians are known for selling, for entrepreneurship . . . At the end of the day that's what I am — a salesman," he says. Other prominent Brazilians who trace their roots to Lebanon are Joseph Safra, Brazil's second-richest man, and Carlos Ghosn, global chief executive of the Renault-Nissan alliance. The country also owes one of its top hospitals, Hospital Sírio-Libanês, to São Paulo's Lebanese and Syrian communities.
 . . . 
The abolition of slavery in Brazil in the late 19th century created a big demand for new workers, especially on the country's booming coffee plantations, attracting immigrants from Europe and the Middle East, including Mr Curi's great-grandfather. Like many immigrants, Mr Curi's family integrated itself into Brazil's multicultural society, with his grandfather marrying the daughter of an Italian immigrant.
Later, his family worked in the leather trade, making saddles, before going into retail. His father set up his own shop, selling everything from toys to white goods, where Mr Curi began working as a young boy. The business eventually came to a tragic end when his mother fell sick with cancer, forcing his father to take money out of the shop to pay for her treatment.
"Brazilians are a mix of everything — it creates a form of harmonious coexistence that is a source of admiration outside the country," says Mr Curi, citing his friendship with Jewish Brazilians as an example. Brazil's government is itself proof of this, he says. In May Mr Temer chose Ilan Goldfajn, an Israeli-born economist, as his central bank president.
For Mr Curi, Brazil's current recession is just another challenge his family has had to face. Every morning he wakes up at 4am, smokes a cigar on his balcony and checks the latest, often disastrous, industry figures — numbers that will determine his mood for the rest of the day, he says.
Brazil was once the world's fourth-biggest auto market but now it is ranked only seventh — an "embarrassment", he says. "But this is not the first crisis and it won't be the last," he adds, showing a resilience that he also attributes to his Arab ancestors.
"Perhaps it is something about having to survive in such a harsh environment, in the middle of the desert, that makes the region's people so tough."
FINANCIAL TIMES