Baheej Abu Hamza freed from jail by Lebanon court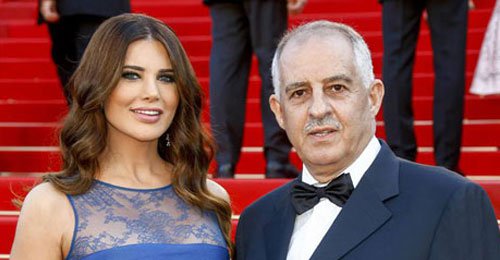 The Court of Appeals in Beirut under the chairmanship of Judge Tannous Mashlab approved the decision of Beirut judge Bassem Taqi el-Din and agreed to free Baheej Abu Hamza who has been in jail because of a law suit by PSP chief MP Walid Jumblatt and company his company COGECO . Abu Hamza who was Jumble's business manager was sued over criminal, fraud and abuse of authority. He was freed without bai.
Abu Hamza has been in jail since April 2014.
Jumblatt claims that Abu Hamza defrauded him in collaboration with Hussein Ibrahim Bdeir a Shiite real estate developer. They reportedly sold him over 266,000 square meters of "fake" property for an estimated $8 million.
Jumblatt maintains he was defrauded by his "highly trusted" business manager ( Abu Hamza), who facilitated his purchase of property at a cost higher than the real market value.
Jumblatt reportedly purchased the property in Wadi Abu Seif at the borders of the Chouf district through Abu Hamza in 2010. The purchase aimed at protecting the environment in the Chouf area (and the Shouf forests) from companies that wanted to use the property to dig for sand and rocks for construction purposes.
Bdeir reportedly is one of the owners of South Development & Construction Co. a well known real estate developer.
Bdeir's uncle Ali who is also one of the owners of this company was wounded when a Hezbollah convoy was attacked near the border with Syria in July 2013.
Jumblatt pressured to release Abu Hamza
Jumblatt was under tremendous pressure to release Abu Hamza from Jail
Last month the Abu Hamza family called for his release insisting that he was innocent of the charges filed against him by Jumblatt.
"We heard warnings that speaking out loud would be a step into the unknown. They told us that speaking up would not lead to anything," Abu Hamza's brother Ramzi said during a news conference held at the Press Federation in Ain al-Tineh. "But it is our duty to tell everyone what happened to him."
"Abu Hamza is innocent of all embezzlement charges, so why is he being arrested for a crime he did not commit?" Ramzi said. "The investigation into Abu Hamza is still pending … he is not guilty and the proof is that his criminal record says that he hasn't been sentenced."
"I never imagined that a day would come when we will complain about injustice being inflicted on us from the Mukhtara Palace," Ramzi said, referring to the residence of the Jumblatt dynasty.