Shocked EU tells Britain to leave as soon as possible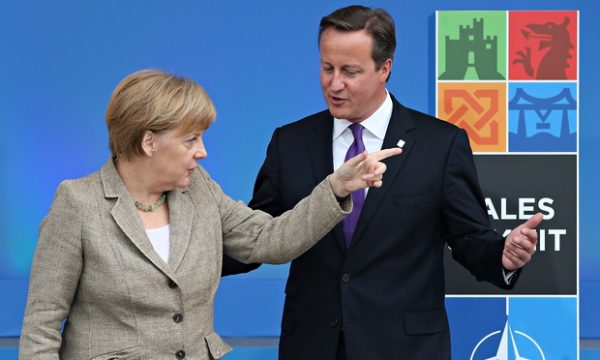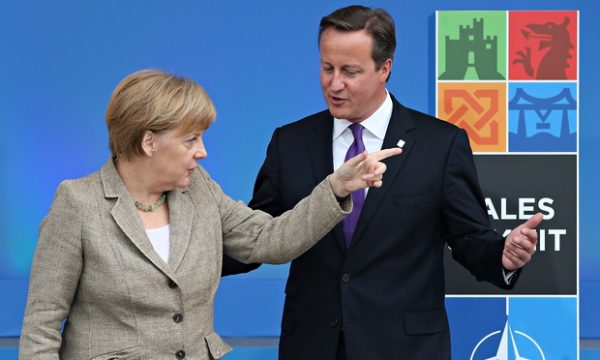 A stunned European Union (EU) on Friday urged Britain to leave as "soon as possible" amid fears the devastating blow to European unity could spark a chain reaction of further referendums.
German Chancellor Angela Merkel and French President Francois Hollande led calls for the European Union to reform in order to survive a traumatic divorce with Britain.
In a sign that the bloc wants to move on swiftly, EU chiefs told Britain in a strongly-worded joint statement to "give effect to this decision of the British people as soon as possible, however painful that process may be".
The uncompromising stance came after Prime Minister David Cameron said he would resign and leave the negotiations on Britain's departure from the 28-nation club to a successor who will be named by October.
European Commission chief Jean-Claude Juncker said he was "very sad" that Britain had voted to leave, but repeated that there would be "no renegotiation" of Britain's membership.
Meet on Monday
Mr. Juncker, a former Luxembourg Premier and strong federalist, said "no" when asked if the vote spelled the beginning of the end for a European Union (EU) that faces a huge rise in populist and eurosceptic parties.
Worried European leaders will hold a series of crisis talks in coming days, with Ms. Merkel saying she would host the leaders of France and Italy along with EU President Donald Tusk in Berlin on Monday to try to chart a reform plan.
"We take note of the British people's decision with regret. There is no doubt that this is a blow to Europe and to the European unification process," Ms. Merkel told reporters in Berlin.
Mr. Hollande said the Brexit vote was a "grave test for Europe", adding that the bloc "must show solidity and strength in its response to the economic and financial risks". He said the British should leave "with the shortest possible delay".
Italian Prime Minister Matteo Renzi echoed calls for reform, saying "Europe is our house" and that "the house needs to be renovated, perhaps freshened up".
Greek Prime Minister Alexis Tsipras, whose debt-hit country went through a referendum on its way to a bitterly-fought debt bailout, said the result could be a "wake-up call" for the EU to "change its policies".
EU chief and former Polish premier Tusk — who had earlier warned that a 'Leave' vote could "end Western political civilisation" — put on a brave face, saying that "what does not kill you makes you stronger".
The European Parliament will, meanwhile, pass a motion at an emergency meeting on Tuesday urging Mr. Cameron to trigger the exit process by invoking what is known as Article 50.
The biggest fear was of contagion, with immediate calls by far-right leaders in France and the Netherlands for their countries to hold their own votes on EU membership.
French far-right leader Marine Le Pen said the British result was a "victory for freedom", while Dutch anti-Islam MP Geert Wilders said "the Dutch people deserve a referendum as well".
European Parliament President Martin Schulz said he was speaking to Ms. Merkel to avoid a "chain reaction" of eurosceptic success across Europe, adding that it would "absolutely not happen". — AFP
AFP