Hezbollah denies clashing with Assad forces in Syria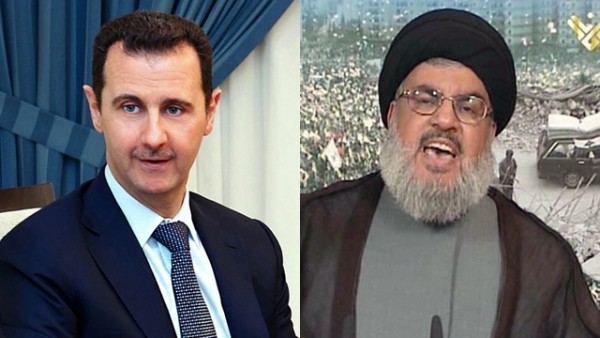 Hezbollah media denied reports of clashes between its fighters and the forces loyal to the Syrian president in Aleppo Syria .
The Iranian backed party claimed that the  deaths of its fighters took place during heavy fighting with terror  and  takfiri forces in  Aleppo province in Syria and not the Assad army.
Heavy clashes were reported by Syrian media  between the forces of Syrian President Bashar Assad and the Lebanese Hezbollah fighters last Thursday morning in two villages in Aleppo's southern suburbs.
According to reports the clashes  took place after Russia announced a ceasefire. Hezbollah militants reportedly rejected the truce while the Assad regime forces approved it. Hezbollah disagreed with the regime's decision to withdraw its forces from strategic positions in Aleppo, because the party sacrificed many fighters and wanted to prevent opposition factions from gaining ground.
A Pro-Assad Syrian Member of Parliament, Sharif Shehadeh, reportedly wrote a post on his Facebook page on Thursday lashing out at Hezbollah for violating Syria's sovereignty.
"National sovereignty is a red line – decisions must always be made by the Syrian army. Any controversy with the allied forces should be resolved as soon as possible, because we are in a period when there is no room for arguments," Shehadeh wrote.
"My sons in Hezbollah, you came to Syria to support us, not to dominate us. I am asking you to rethink your attitude," Shehadeh reportedly said in his post.
Also Saudi daily Asharq al-Awsat reported  on Friday that verbal disputes between Hezbollah and its ally the Syrian army escalated into unprecedented fierce clashes in the past two days in the northern Syrian province of Aleppo.
"Several fighters from both sides were killed, amid reports that groups of Hezbollah fighters were bombed by regime warplanes," said the daily.
Asharq al-Awsat quoted its sources as saying  "the disputes between the two sides are not new."