UN officials reiterate that naturalization of refugees is up to Lebanon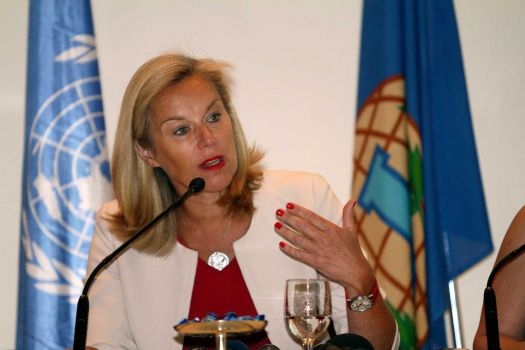 United Nations Special Coordinator for Lebanon Sigrid Kaag Wednesday reiterated  that the decision to naturalize  Syrian refugees is up to Lebanon alone.
"The issue of naturalizing refugees and giving them citizenship is only the decision of the Lebanese state,"Kaag said during the Syria Aid Forum for Emergency and Reconstruction in Beirut.
She said that the responsibility should be shared on an international level in order to help the refugees and rebuild Syria, underlining the fact that there is a "need to look for collective solutions where the country does not have to take on more than it can handle."
Lebanon has been home to over  1.5 million Syrian refugees since the civil war erupted in 2011. The huge influx of refugees has put an enormous strain on the country's economy and infrastructure.
Similarly U.N. High Commissioner for Refugees Filippo Grandi ruled out on Wednesday that the Syrian refugees and Palestinians will be resettled in Lebanon,  National News Agency reported .
Grandi's comments came after a meeting he held with Labor Minister Sejaan Qazzi in Geneva where he is taking part in the International Labor Conference.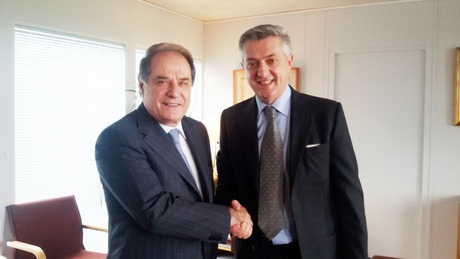 After the meeting Qazzi quoted Grandi as saying: "The U.N. Commissioner ruled out a resettlement of Syrians and Palestinians in Lebanon. They only want to return back to their homeland."
Jazzi however  explained to Grandi that "there is no evidence of a possible return of Palestinians to their country and there are no indicators on the near end of the war in Syria or the success of international conferences on the Syrian crisis."
Qazzi expressed fears that "what frightens the Lebanese the most is not just the resettlement of refugees, but their naturalization as a fait accompli as the result of walls blocking any solution for the Syrians and Palestinians."
A report by the U.N. chief Ban Ki-moon drew the ire of Lebanese officials last month as it appeared to call on Lebanon to naturalize Syrian refugees, something the U.N. has since played down.
"Lebanon is the country that has been most affected by the Syrian crisis. There are hundreds of countries that have taken in Syrian refugees, and I always show my gratitude to Lebanon for hosting the refugees" Kaag added.