Australian TV station fires producer over Lebanon child recovery blunder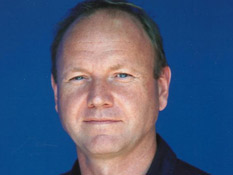 A producer of Australian current affairs program "60 Minutes" has been sacked after a bid to snatch two children off a busy Beirut street went awry, landing a mother and a television crew in prison, the broadcaster said on Friday.
Nine Entertainment Co Holdings Ltd has faced recriminations since the Australian woman, and the four-member crew, were charged in Lebanon last month with kidnapping the children in the wake of a custody dispute.
They were released from custody more than a week later, after the Lebanese father agreed to an out of court settlement, but an Australian child recovery contractor continues to be held.
"This has been the gravest misadventure in the program's history," said "60 Minutes" founder and former producer Gerald Stone as Nine, Australia's top rated free-to-air television station, released the results of an internal review.
"Inexcusable errors were made" that exposed the network's staff to serious risks and the program and the network itself to "significant reputational damage," Stone added.
Among the most serious mistakes were Nine's payment to the child recovery contractor hired independently by the mother and its attempt to produce the story without first consulting its security advisers, Stone said.
Story producer Stephen Rice will leave the network immediately, while all other staff involved in its planning and execution have been given formal warnings, he added.
Nine Chairman Peter Costello said the board would adopt a stiffer risk assessment process and tighter financial controls.
"It is the determination of the board to build a robust system of checks and balances to guard against such events," said Costello, who was Australian Treasurer from 1996 to 2007.
The Australian contractor hired by Nine, former soldier Adam Whittington, and three members of his business, remain in custody in Lebanon, charged with kidnapping, the Australian Broadcasting Corp. has said.
REUTERS