ISIS declares state of emergency in its self-declared capital Raqqa, US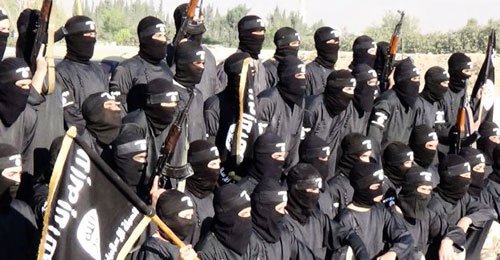 "We have seen this declaration of emergency in Raqqa, whatever that means," Col. Steve Warren, the spokesman for the U.S.-led anti-ISIS coalition, told reporters Friday. "We know this enemy feels threatened, as they should."
Media reports have indicated that ISIS is moving personnel around the city and trying to put up covers in certain areas to shield potential targets from airstrikes and ground attacks.
"They see the Syrian Democratic Forces, along with the Syrian Arab Coalition, maneuver both to their east and to their west," Warren said. "Both of these areas becoming increasingly secure, and the Syrian Democratic Forces increasingly able to generate their own combat power in those areas."
The coalition believes ISIS is now responding to those maneuvers.
"We've had reports of ISIL repositioning both their combat capabilities, I guess what they think may be coming next," Warren said, using another name for ISIS. "And we've seen reports of them repositioning personnel … either within the city or even out of the city."
U.S. military also note the movement of fighters who have been well dug in throughout Raqqa could give overhead surveillance aircraft an improved chance of finding and targeting them.
And while the U.S. has not officially said it believes ISIS leader Abu Bakr Al-Baghdadi still remains in or around Raqqa, several officials say that has continued to be a working assumption. However, they are monitoring any potential intelligence that he could be in other locations as well.
"Baghdadi remains extremely careful" about his personal security, one U.S. defense official told CNN.
The U.S. will continue to try to find him, the official said. But even if he is located and captured or killed, the U.S. assessment is that it would not immediately change the scope and capability of ISIS operations, because there are other leaders ready to step in.
CNN