Lebanon parliament failed again and for the 39th time to elect a president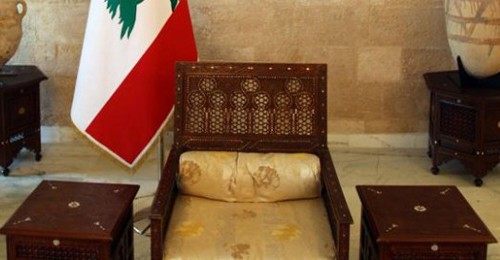 The Lebanese parliament failed again today and for the 39th time in a row to elect a president to replace Michel Suleiman whose term ended on May 25 , 2014.
As in the past sessions the parliament was unable to reach a quorum because the Iranian-backed Hezbollah militant group and its ally MP Michel Aoun's Change and Reform bloc MPs boycotted the session, because they could not reportedly guarantee Aoun's election as a president
Speaker Nabih Berri a key ally of Hezbollah postponed the election to June 2.
MTV reported that only 41 lawmakers attended the session.
85 MPs are need for quorum to be met.
French President Francois Hollande said in message to Berri:
"We are working on resolving the presidential impasse and we support Lebanon on the political, economic, financial, and military levels to confront the refugees crisis."