Boeing urged by lawmakers not to sell aircraft to Iran until it ends its support for terrorism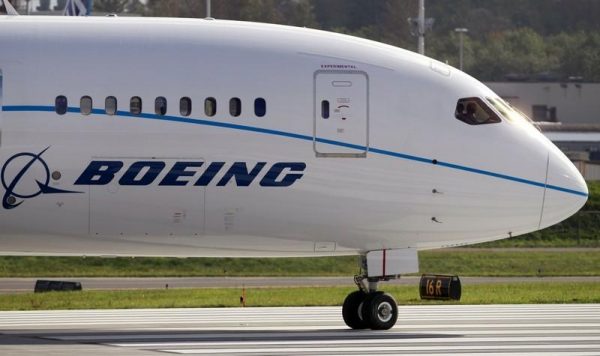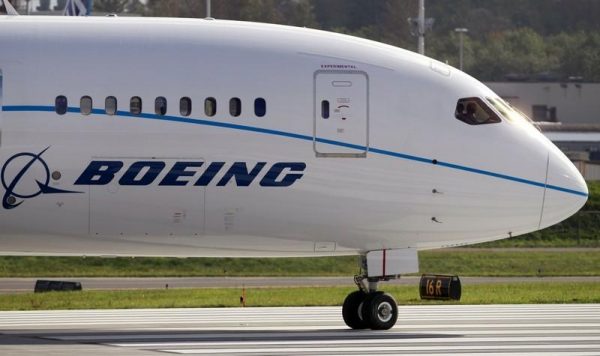 Three Republican congressmen from the state of  Illinois are urging the chief executive officer of Chicago-based Boeing to avoid doing business with Iran and not sell aircraft to upgrade its fleet.
The lawmakers told Boeing chief Dennis Muilenburg in a letter sent Monday that commercial aviation sales to Iran would subsidize a country that continues to be a leading sponsor of terrorism.
"We urge Boeing — in the strongest possible terms — not to do business with Iran until it ends its support for terror," wrote Reps. Peter Roskam, Robert Dold and Randy Hultgren.
Boeing did not immediately respond to a request for comment on the May 2 letter.
The company has offered Iranian airlines three models of new aircraft to replace the country's aging aircraft fleet, the Islamic Republic's state-run news agency reported in April.
Last year's landmark nuclear deal between Iran, the United States and other world powers ended international economic sanctions against Tehran, allowing airline manufacturers to re-enter the market. Iran Air has already signed agreements to buy 118 planes from the European consortium Airbus and 20 more from French-Italian aircraft manufacturer ATR.
Boeing's proposal demonstrates the aerospace giant's interest in a piece of the action in post-sanctions Iran. But American firms have been more cautious than their foreign competitors as the presumptive Republican presidential nominee Donald Trump has threatened to tear up the nuclear deal if elected this November.
The congressmen told Muilenburg they are confident Boeing's discussions with Iran comply with the law and called the company an "American icon" that creates thousands of jobs of Illinois. But, they wrote, "this is not doing what is legal — it is about doing what is right."
The lawmakers listed a number of examples of what they called Iran's "pernicious behavior," including launching ballistic missiles in violation of United Nations resolutions, firing rockets near a U.S. aircraft carrier and other warships in the strategic Strait of Hormuz, and Iran's brief capture of American sailors who strayed into its territorial waters.
They said Iran's "despotic leaders" would be the greatest beneficiaries of any aircraft sale because they own a majority stake in Iran Air, the country's flag carrier.
Boeing officials offered 737, 787 and 777 model aircraft, according to Iran's news agency. Iranian airlines have roughly 60 Boeing airplanes in service, but most were purchased before the 1979 Islamic Revolution. Out of Iran's 250 commercial planes, about 150 are flying while the rest are grounded due to lack of spare parts.
After Boeing officials visited Tehran last month, a company spokesman declined to provide specifics about the negotiation but said the delegation discussed the "capabilities of Boeing airplanes, along with the support the company provides." He added that the meetings were closely coordinated with the U.S. government.
No change in behavior since Nuke deal
This week Iran has escalated a war of words over American access to the Gulf and threatened to close the vital waterway to U.S. ships, in the latest example of Tehran's blustery rhetoric about slamming the door shut on one of the world's most important maritime choke points.
"What are you doing here? Go back to the Bay of Pigs," Iranian Supreme Leader Ayatollah Ali Khamenei said on Monday, according to state media. On Wednesday, the deputy commander of the Islamic Revolutionary Guard Corps vowed to close the Strait of Hormuz to any "threatening" ships, signaling in particular U.S. Navy vessels that have long operated in the area and have just concluded a mine-clearing exercise there.
The Gulf and the Strait of Hormuz are crucial not just to regional security, but also to the global economy. Tankers carrying about 17 million barrels of oil a day shimmy through the narrows, accounting for about one-third of all oil traded by sea globally. The strait is also a key conduit for shipments of liquefied natural gas, especially from Qatar. For countries that import oil or gas — including the United States, developed Asian economies, and increasingly, China — keeping Hormuz open to maritime traffic is crucial.
"Threats are easy to make," said Anthony Cordesman, a defense analyst at the Center for Strategic and International Studies. But Iran's naval strategy calls for deployment across the breadth of the Persian Gulf, not to bottle up vulnerable forces in a narrow body of water.
"People keep referring to 'closing the strait.' But we've got eight years of Iranian exercises that show that's more an exercise in semantics, than the way Iran organizes to fight. Given the fact that it's not particularly suicidal, concentrating its assets in the Strait of Hormuz makes no sense at all," he said.
The Iranian rhetoric sits uncomfortably with the Obama administration, which has made a limited rapprochement with Iran one of the centerpieces of its regional policy — not to mention its overall foreign-policy legacy— even at the risk of alienating traditional U.S. allies like Saudi Arabia. The U.S. State Department conceded that Iran's threats to close the strait indicate that it hasn't fundamentally changed its behavior since the nuclear deal was inked.
"Frankly, we've still seen Iran continue with statements and behaviors that are not helpful and not constructive," State Department deputy spokesman Mark Toner said at a briefing on Wednesday. The nuclear deal has given the United States a better relationship with Iranian Foreign Minister Mohammad Javad Zarif, he said, "but beyond that, we've seen a continuance of some of the same behaviors."
Manufacturing .net