Ex-speaker calls Cruz 'Lucifer,' 'miserable son of a b—-'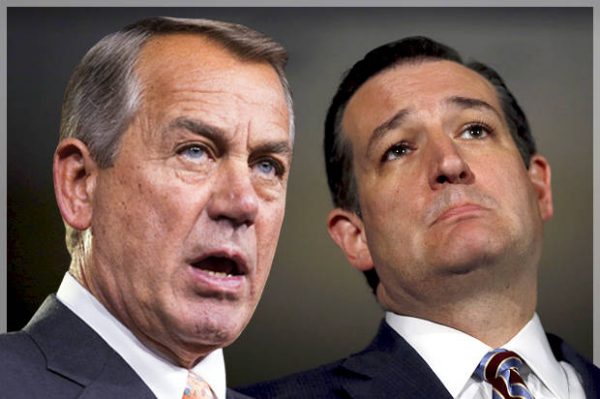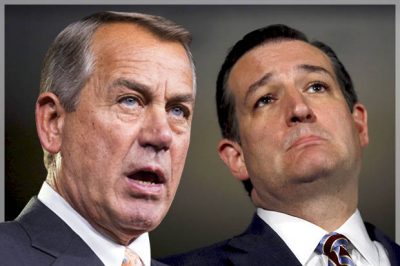 Washington, DC – John Boehner, the famously blunt ex-House speaker, left no doubt he's not a fan of fellow Republican Ted Cruz, leaping off the sidelines of the presidential race Wednesday night to unleash a stunning verbal lashing of the Texas senator, reportedly calling him "Lucifer in the flesh" and a "miserable son of a bitch."
The longtime Ohio powerhouse had not been very outspoken on the race since retiring last year, but he held little back when asked about the Texas senator and underdog GOP presidential candidate during a forum at Stanford University.
"I have Democrat friends and Republican friends. I get along with almost everyone, but I have never worked with a more miserable son of a bitch in my life," he said, according to The Stanford Daily.
He reportedly said he's played golf with front-runner Donald Trump, describing them as "texting buddies," and said his relationship with Ohio Gov. John Kasich "requires more effort" but they're friends "and I love him." He also said he'd vote for Trump in a general election – but not Cruz.
Cruz seized on the Trump comments in firing back Thursday morning:
Cruz, speaking to reporters in Fort Wayne, Ind., also said he's "never worked" with Boehner.
"Truth of the matter is I don't know the man," he said. Cruz later said he's met him "two or three times" (though he reportedly also worked as Boehner's attorney for a case in 1998).
"Boehner's comments reveal everything that is wrong with Washington," Cruz said.
Boehner's successor also made clear Thursday he does not share those views about Cruz.
"I have a much better relationship" with the senator, Speaker Paul Ryan told reporters, when asked about Boehner's remarks.
Boehner's scorching view of Cruz, whose anti-ObamaCare fight fueled the partial government shutdown in 2013, is not exactly a secret. He's previously called him "Lucifer" and other choice words. And in the Ohio primary, Boehner said he voted for former colleague Kasich.
It's unclear whether Boehner's unflattering description will mean much in a GOP primary where the two leading candidates effectively are running against the Republican establishment.
Cruz, despite trailing in the delegate count and being mathematically eliminated from winning the nomination outright, is campaigning hard to force an open convention, renewing attacks on his rivals as Washington "insiders."
He has openly sparred with congressional leaders, including Senate Majority Leader Mitch McConnell of Kentucky.
Both Cruz and Trump on Thursday were continuing to barnstorm Indiana, which holds a critical primary next week. Cruz has a rally in Fort Wayne and South Bend, while Trump is hosting one in Evansville before planning to close the night in California, which votes in early June.
Cruz, in the run-up to the Indiana vote, on Wednesday made the unconventional move of announcing his running mate choice, former rival and ex-HP CEO Carly Fiorina.
Trump, at a Fox News town hall, called the announcement a "waste of time," noting how far behind Cruz is in the race. But Fiorina fired back, saying the race isn't over yet and "close doesn't count."
Kasich, meanwhile, is holding a town hall meeting Thursday in Oregon, where he is trying to stay competitive after striking a deal with Cruz to avoid Indiana and let the Texas senator take on Trump there next week.
Fox News