Iran and Russia alliance has limits … ideological differences are too deep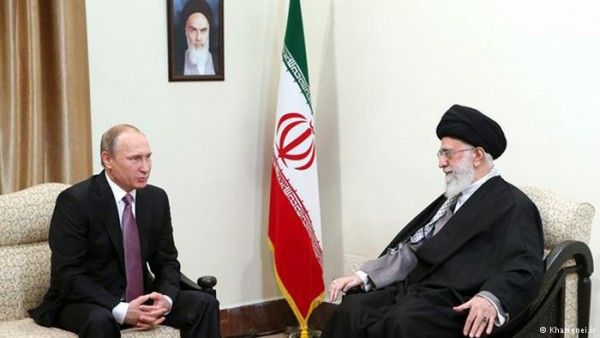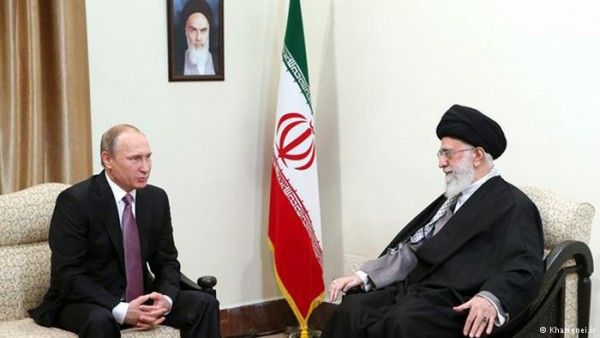 When Iran took delivery of the first parts of an advanced Russian air defense system this month, it paraded the anti-aircraft missile launchers sent by Moscow to mark Army Day.
Tehran had cause to celebrate: the Kremlin's decision a year ago to press ahead with the stalled sale of the S-300 system was the first clear evidence of a growing partnership between Russia and Iran that has since turned the tide in Syria's civil war and is testing U.S. influence in the Middle East.
But the delay in implementation of the deal also points to the limitations of a relationship that is forged from a convergence of interests rather than a shared worldview, with Iran's leadership divided over ideology and Russia showing signs of reluctance to let the alliance develop much more, according to diplomats, officials and analysts interviewed by Reuters.
Some Iranian officials want a strategic alliance, a much deeper relationship than now. But the Kremlin refers only to ongoing cooperation with a new dimension because of the conflict in Syria, in which both back Damascus.
"We are continuously developing friendly relations with Iran, but we cannot really talk about a new paradigm in our relations," Kremlin spokesman Dmitry Peskov said last month.
Russia agreed to sell the S-300 system to Iran in 2007 but froze the deal in 2010 after sanctions were imposed on Tehran over its nuclear program.
Moscow lifted the self-imposed ban in April last year as Iran and world powers got closer to the deal that led eventually to the nuclear-related sanctions being lifted in exchange for Tehran curbing its atomic program.
Russia is now weighing the financial and diplomatic benefits of arms sales to Tehran against the risk of upsetting other countries including Saudi Arabia, the United States and Israel, or seeing Iran become too powerful.
"There is a military-economic aspect to this alliance which is beneficial to both sides," said Maziar Behrooz, associate professor of Mideast and Islamic history at San Francisco State University, who has studied Iran's relationship with Russia.
"But on a geopolitical level, Iran and Russia can only form a tactical short-term alliance, not a strategic one. I think the ideological differences between the two are just too deep."
BACKING FOR DAMASCUS
The relationship, long cordial, appeared to reach a new level last September when Russian President Vladimir Putin ordered a military intervention in Syria in support of Iran's ally, President Bashar al-Assad.
Iran had already deployed its Revolutionary Guards (IRGC), who had rallied Assad's troops to check the opposition's momentum. But it took Russian air power to break the stalemate and give Assad the upper hand.
Militarily, the two powers proved complementary. Iran brought disciplined ground troops who worked well with their local allies, while Russia provided the first-rate air power that Iran and Assad lack.
Diplomatically, the joint operations have made Tehran and Moscow central to any discussion about the regional security architecture.
That is important for Putin as he has sought to shore up alliances in the region and increase Moscow's influence since Libyan leader Muammar Gaddafi, a Russian ally, was killed.
How well Moscow will fare when it comes to winning lucrative business contracts now the nuclear-related sanctions have been lifted is less clear. There is little sign so far of Russian companies making new inroads into Iran.
This is partly for ideological reasons. The Iranian establishment is divided, with President Hassan Rouhani's faction more interested in trading with the West than struggling against it, even if many U.S. policies are still condemned.
Russia has little incentive to join the mostly Shi'ite "Axis of Resistance" to Western interests in the region which is championed by the more conservative Iranian faction as this could ruin its relationships with other Middle Eastern powers such as Israel, Saudi Arabia and Egypt.
SECRET MEETINGS
Russia's first big intervention in the Middle East since the Cold War followed months of secret meetings in Moscow between Putin and Iranian officials, including IRGC commanders and Ali Akbar Velayati, foreign policy advisor to Supreme Leader Ayatollah Ali Khamenei.
A close and exclusive alliance with Russia would suit Khamenei, Iran's most powerful figure, who has blamed Western influence for Iran's troubles and pushed hard to implement his "Look East" policy.
But it runs contrary to the policy of Iran's government, led by Rouhani and Foreign Minister Mohammad Javad Zarif, who have courted Western delegations on an almost weekly basis since the nuclear deal was reached with world powers last July.
The Western-educated Rouhani is less inclined toward Russia and has an uneasy relationship with Putin. Last November, during his first visit to Tehran in eight years, Putin went straight from the airport to meet Khamenei, rather than seeing Rouhani first as most visitors do.
"Rouhani and Putin don't get along that great," an Iranian diplomat told Reuters on condition of anonymity.
Some Iranian officials are also wary of getting too close to Russia, which fought Britain for domination of 19th century Iran and occupied the country during both World Wars.
"Russians have always used us as a tool in their foreign policy. They never stayed committed to their alliance with any country," Abdullah Ramezanzadeh, who served as spokesman for former President Mohammad Khatami, told Reuters from Tehran.
Putin has worked hard to improve relations with Iran. During the November visit, he presented Khamenei with one of the world's oldest copies of the Koran, which Russia had obtained during its occupation of northern Iran in the 19th century.
The intervention in Syria has served as a distraction from economic problems in Russia, deepened by international sanctions on Moscow over its role in the Ukraine crisis which have forced Moscow to seek new trade partners.
Trade with Iran was only $1.3 billion in 2015, according to Russian data, though there are signs cooperation could pick up.
Russia says it is ready to start disbursing a $5-billion loan to Tehran for financing infrastructure projects. A deal is also being discussed for Russia to send oil and gas to northern Iran, where supply is scarce, and for Iran to send oil and gas from its southern fields to Russia's customers in the Gulf.
But the prospects for cooperation may be limited, sector analysts say, as, to update its energy sector, Iran mainly needs technology and equipment which Russia is also in need of.
Russia is also in talks to help upgrade Iran's dilapidated air force by selling it Sukhoi Su-30 fighter jets but the deal would need the approval of the United Nations Security Council and could further strain Moscow's relations with Israel, Saudi Arabia and the United States.
Reuters